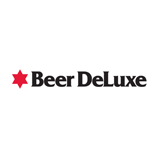 Citizens of Melbourne have yet another beer-related piece of good news, with the announcement of the revamp and re-launch of Beer DeLuxe in Federation Square, in the heart of the CBD.
The re-worked venue will offer punters the chance to soak up the atmosphere of the city centre, with a new beer garden facing onto Flinders Street to complement the beer menu that the venue is already justifiably famous for.
The venue has also scored a coup, inking a deal with CUB to be able to supply Carlton Draught fresh and unpasteurised on tap, which they tell us is about as close as you'll get to drinking it fresh at the brewery.
"Offering fresh and unpasteurised tank beer is uncommon practice in Melbourne's pub scene – different model to your regular draught beer system," says Craig Shearer of Beer DeLuxe. "We're proud to be pouring the best tasting delivered untouched and unhandled straight from the brewery. Beer drinkers can now experience flavours of the freshest, smoothest and creamiest tasting beer that is often only experienced by the brewers themselves."
For more details, head along to the Beer DeLuxe website