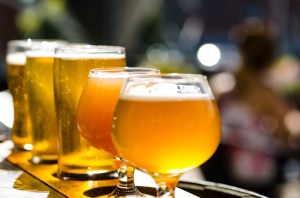 The week in beer and cider: two exciting distillery collaborations by Willie Smith's and Colonial, a couple of NEIPAs from Modus Operandi and Australian Brewery, and a whole lot more.
Return of the Pina Colada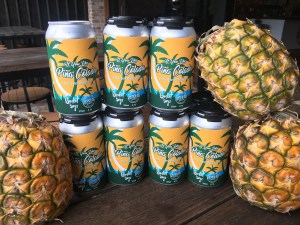 Australian Brewery and Bucket Boys have announced the re-release of their popular collaboration beer If You Like Pina Colada New England Milkshake IPA, first released in October 2017.
Brewed to the same recipe as the original – with real coconut, pineapple, vanilla and lactose – If You Like Pina Colada will be available in kegs and cans from both Bucket Boys and Australian Brewery.
Hopped with Citra and Mosaic, the use of Vermont yeast gives the beer the requisite haze and soft mouthfeel that defines the NEIPA style.
"We field plenty of calls and messages about this beer and I'm pretty happy that we are able to bring it back with our friends Bucket Boys," said David Ward from Australian Brewery. "Hopefully this is something we can do a couple of times during the year."
Three event launches are planned for NSW, QLD and VIC: 6 May at the Australian Brewery in Rouse Hill, 12 May at the Mill on Constance in Brisbane's Fortitude Valley, and 18 May in Melbourne – where it will also pour at all sessions of GABS (or until stock runs out).
Modus Operandi Dream Weaver
Modus Operandi's second national limited release of 2018, Dream Weaver, is a hazy, tropical citrus, piney and unfiltered IPA, clocking in at 7% ABV.
Hopped with a heavy dose of Amarillo, Centennial, Citra and Simcoe hops, according to Modus, "The sweet Tropical aroma will please novices and veterans alike."
Dream Weaver will be released at select venues in NSW and QLD on 20 April at 4.20pm, and across the rest of Australia the following week – so in the words of Modus, why not "take a big toke of our favourite strain".
Head to the Modus Operandi website for a full list of stockists and venues.
Willie Smith's team up with iconic Tasmanian distillery Sullivans Cove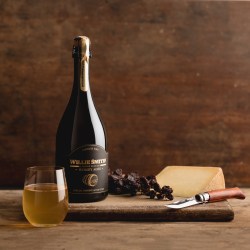 The Huon Valley cidery Willie Smith's has combined with distillers Sullivans Cove to produce a Whisky Aged Cider, utilising hand selected barrels to develop a complex and unique product.
Sullivans Cove whisky distiller Patrick McGuire said the barrels used in this project were American oak, ex-bourbon casks.
"They have been used for two to four years before they were emptied and then used by us to mature our whisky for at least 12 years," McGuire explained.
Willie Smith's head cider maker, Dr Tim Jones, added: "We aged the best of our dry cider in their whiskey casks for 16 months. And what that did was combine the flavour of Sullivan's Cove whiskey with that of our cider, producing a very complex and very unique product.
"After careful maturation of the cider in the casks, we have produced a cider that reflects meticulous integration of distinctive whisky notes and dry cider complexity – it is rich and warming with spicy vanilla and fruit aromas and has a soft and textural palate."
The 10.1% ABV Willie Smith's Sullivans Cove Whisky Aged Cider is available online and at selected outlets and restaurants Australia-wide.
Colonial collaborates with Starward to release a gin infused double IPA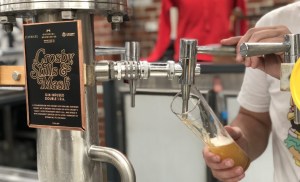 Created in collaboration with Crosby Hop Farm and Starward Whisky, Crosby Stills and Mash is a flavour packed, gin infused double IPA that packs a punch at 7.5% ABV and 80 IBU.
Brewed with Crosby's Idaho 7 hops from the north west of the US – and spiked with Starward's Bathtub Gin, adding a layer of botanicals to the mash – Colonial's latest project beer is only available on tap at select venues in Victoria, WA and NSW.
For more information and stockists, click through to the Colonial website.
Hairyman launches beer for Shute Shield rugby team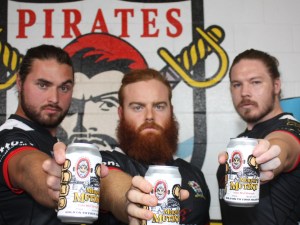 In a first for the Shute Shield, Sydney brewery Hairyman has teamed up with the West Harbour Pirates to create a craft mid-strength lager in the team's honour.
Named after West Harbour all-time great Neil Murphy, Murphy's Mutiny is also the first mid-strength in the Hairyman range, combining Super Pride hops and Australian pale malt.
The beer was officially launched at West Harbour's first home round win over Southern Districts at Concord Oval last Saturday 14 April, and will be available during home games as well as the Hairyman cellar door and other Hairyman stockists.
Sawmill Brewery releases three new beers 

Matakana-based brewery Sawmill have released three new beers – distinct in style but showcasing the brewery's reputation for making clean, fresh beer.
The independent New Zealand brewery's latest offering includes a Red IPA (6.4% ABV), "which balances a rich red malt base with a combination of New Zealand and US hops", a Baltic Porter (8% ABV) – the trophy winning beer in the Stout/Porter category at the Brewers Guild Awards 2017 – and an American Pale Ale (5.4% ABV) that displays a vibrant hop aroma of grapefruit, pine and Turkish delight and is bitter, balanced and refreshing.
They're available at all top liquor outlets across New Zealand.