6th May 2011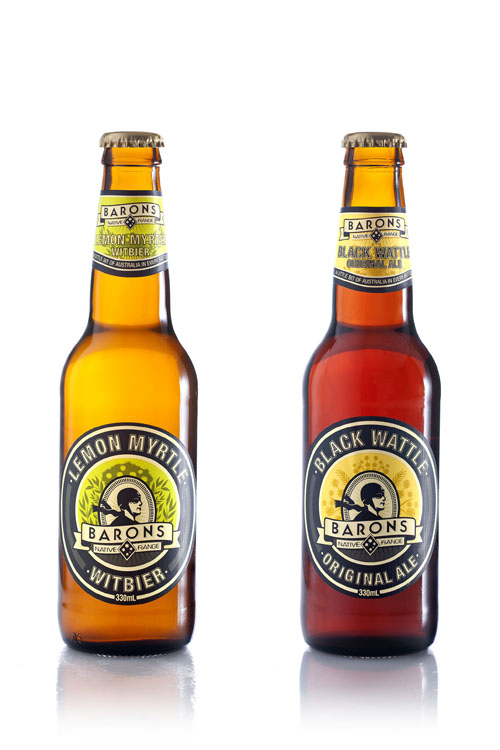 Barons Black Wattle Original Ale and Lemon Myrtle Witbier are back on the market.
Both beers use native Australian ingredients like the roasted Black Wattle Seed and Lemon Myrtle. Black Wattle Seed, which was eaten by the Australian Aborigines, and Lemon Myrtle, which is found in the rainforests of Queensland, are both used to create unique flavours and tastes.
The Black Wattle was selected to be in the JD Wetherspoon International Beer Festival, 2008 winning Most Popular Beer, a fantastic achievement from having never been sold in the UK. Black Wattle also won Best In Class, 2006 by Australian International Beer Awards.
Lemon Myrtle has also gone on to win several awards at the Australian International Beer awards, gold in 2009, silver in 2009 and 2008 and bronze in 2010 and 2008.
Barons Black Wattle Original Ale
Aroma: Roasted nuts, chocolate and milky coffee.
Flavour: Base Malt flavour of toffee and caramel with hints of hazelnut chocolate and mocha.
Colour and Appearance: Rich amber brown.
Alcohol Content: 5.8%
Body: Full bodied beer that is surprisingly smooth with an amazingly silky finish.
Barons Lemon Myrtle Witbier Aroma
Aroma: Spicy coriander, lime and rich lemon.
Flavour: Lightly littered with citrus notes and a spicy sweet finish.
Colour and Appearance: Cloudy pale (white)
Alcohol Content: 4.5% Body: Low Medium