5th May 2011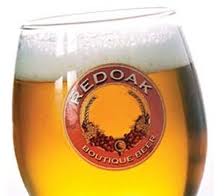 Redoak will be launching its first Original Apple Cider – this Friday, 6 March from 6pm. Don't miss it!
Over the years, many of you have asked when Redoak's brewers were going to make a cider. Simon & Janethave been harassing David on your behalf too. Well, our persistence has finally paid off! We hope you arejust as excited as we are that Redoak is(finally) launching its first ever cider.
Redoak's new range of ciders and perry's are based on an old family recipe of our great grandparents, with influences from England, Ireland and across Europe.Our ciders are produced from fresh apples, handmilled into pomace and pressed in an old basket press in the old traditional way. Like all of our beers, our ciders are true to style, world-class and a great refreshing drink!
Our Ciders and Perry's (pear cider) use fresh Australian fruit with no added sugar, no additives or preservatives and nosulphur dioxides.Instead Redoak uses the natural fermentation process to produce the natural sparkle and capture the natural flavours from the fruit.
Redoak's Original Apple Cider
We are releasingour first ever apple cider this Friday night from 6pm! This isa nightnot to be missed! Tasting notes: After the aroma of fresh apples and summer sweet cider, the palate is welcomed by a vibrant sparkling fruitiness, with hints of apple and fruits and a pleasant mouthfeel. The flavour of fresh apples opens up across the palate and finishes with a crisp balanced acidity (4.5%).
PS – This is great news for any Coeliacs out there, as you are now able to enjoy one of David Hollyoak's creations as thecider is gluten free.