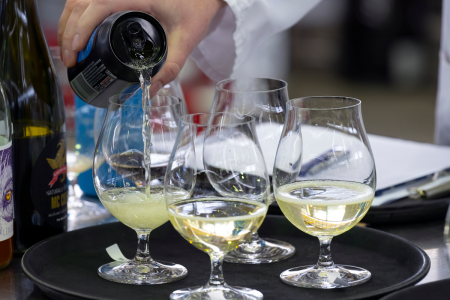 Willie Smith's has won Best in Show and Best Traditional Cider for their Heritage Blend Apple Cider at the 2022 Australian Cider Awards while the Huon Valley cidery also took out the Most Successful Larger Producer trophy at last night's gala dinner at Lot 100 in the Adelaide Hills.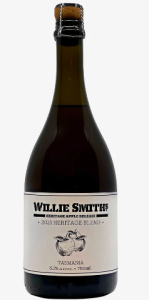 The judges said they were wowed by the Heritage Blend's deep apple characters, balanced tannins and lingering, bold finish.
Hosted by Cider Australia and supported by a dedicated team of volunteers, the Awards promotes and rewards excellence in cider production. This was the 11th national show and the first presentation event to be held in South Australia.
President of Cider Australia Warwick Billings said running the 2022 Awards to its traditional Spring schedule and with an international guest judge – Yann Gilles from France – was a significant achievement in a climate of ongoing disruption and uncertainty.
A field of 212 Australian and international entries across 24 classes was judged by a panel of respected industry professionals led by chief judge Sebastian Crowther MS of Real Wines.
Nine gold medals and eight trophies were awarded.

2022 Australian Cider Award Trophy winners:

Best in Show: William Smith & Sons with Heritage Blend Apple Cider (TAS)
Best New World Cider: The Hills Cider Company with Apple Cider (SA)
Best Traditional Cider: William Smith & Sons with Heritage Blend Apple Cider (TAS)
Best Perry: Core Cider with Perilous 2020 (WA)
Best Specialty Cider or Perry: Roleystone Brewing Co with Rosé Cheeks (WA)
Best Intensified / Distilled Cider or Perry: Carmel Cider Company with Apple Brandy (WA)
Most Successful Small Producer: LOBO Juice and Cider (SA)
Most Successful Larger Producer: William Smith & Sons (TAS)

Cider Australia also honours individuals who have made an outstanding contribution to the Australian cider industry over a prolonged period of time through its Champion of the Industry Award. This Award was presented to Andrew Lea from the UK who is a bio-chemist, cider researcher, orchardist, award-winning cider maker and author. Andrew was the first international judge at the Australian Cider Awards held in Orange in 2012 while he authored the essential book for cidermarkers Craft Cider Making.
For a full list of award and medal winners visit: https://www.cideraustralia.org.au/past-results/2022-results/.

Download the Results Booklet here.
This is an edited version of a media release distributed by Cider Australia.