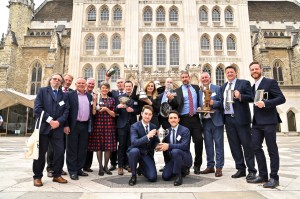 Australian breweries have collected medals at a series of awards around the world.
International Brewing and Cider Awards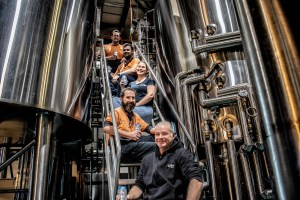 BentSpoke Brewing Co's Barley Griffin was one of nine Champion Trophy Winners for Beer at the International Brewing and Cider Awards, which was held at London's Guildhall.
"BentSpoke are truly honoured to be recognised as being at the top of its class at the oldest brewing awards in the world," said head brewer Richard Watkins. "Winning an award like this is a testament to how committed the whole brew team are. Our team are obsessed with giving people the best brew – every single time."
Barley Griffin won the Championship Trophy for Small Pack Ale.
"The Championship Trophy winners' announcement is the culmination of a lengthy judging process, where our panel of 50 industry professionals vote for those beers and ciders that they would be prepared to stake their future success on," commented Ruth Evans MBE, director Brewing Technology Services, which oversees the Awards.
"The quality of the entries we receive each year is exceptionally high and our twelve Championship Trophy winners represent the crème de la crème of their respective categories. Congratulations to all!"
London Beer Competition
At the second London Beer Competition, which was held in April, Southern Highlands Brewing's Naked Harvest – an Australian blonde ale – won a Bronze medal.
The beer needed to score highly in three categories – Quality, Value and Packaging – against brewers from 33 different countries.
In contrast to other beer competitions, where beer making ability and technical expertise sometimes receive primary consideration at the expense of drinkability, the goal of the London Beer Competition was to award and celebrate the beers that beer drinkers actually want to buy, whether at a retail store or ordering off the menu at a London restaurant.
"We are extremely pleased that The Harvest performed so highly at the recent London Beer Competition," said Cameron James, head brewer at Southern Highlands Brewing. "Winning an award is particularly important to us because it shows that we are making the types of beers that beer drinkers actually want to buy and enjoy."
AHA (WA) Awards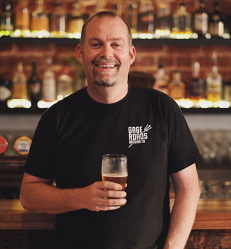 For the first time, an independent brewer has been awarded WA's Best Beer Supplier at the Australian Hotels Association (WA) Bankwest Hospitality Supplier Awards.
Gage Roads Brewing Co/Good Drinks was recognised as WA's Best Beer Supplier at the award ceremony, which was held at the Crown Hotel in Perth on Monday 13 May.
"We're extremely proud to be recognised as WA's best beer supplier," comments John Hoedemaker, Gage Roads Brewing managing director. "Gage Roads Brewing and Good Drinks has had an exceptional year of growth and success, and this award highlights that.
"As a business, we are thankful to all our customers and consumers who continue to support Gage Roads Brewing and Good Drinks."