14th April 2011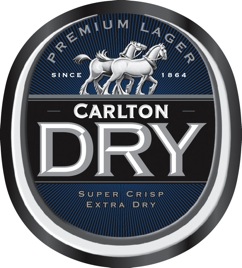 Carlton Dry has taken one ordinary Aussie's everyday beer story and remade it into an action-packed, three-minute, mini-blockbuster starring martial arts legend Steven Seagal.
From Wednesday, the 30 second trailer and three-minute short film will be launched exclusively on the Carlton Dry Facebook page. The launch of the short film is the final instalment of the six month 'Legends of the Dry' campaign created by Clemenger BBDO Melbourne.
The first phase of the innovative campaign featured action-hero Steven Seagal challenging Aussies to enter the 'Legends of the Dry' promotion, promising the chance for one winner to have the Hollywood star play them and tell their story as a short mini-blockbuster.
The Carlton Dry team read through the submitted stories, selecting their favourite to be transformed into the Seagal short film.
"The winning story, which we've entitled, Sheep Impact, brought together three likely ingredients, a road trip with mates, a BBQ, and a hot girl, but threw in a sheep for good measure," said Vincent Ruiu, Carlton group marketing manager.
Paul Weiland's winning story has been made into a short action film with Seagal playing the part of Paul. The couple were flown to North America to help with the filming where they met Steven Seagal on set.
"We wanted Aussies to submit their favourite, 'over a beer' stories. The funny, exciting stuff that gets better the more times you tell it. Paul's story definitely fits the bill. No matter how many times he tells it over a beer, it always gets a laugh. It was the first time Paul and his wife had ever gone overseas so we were stoked to have them win," continued Ruiu.
The trailer for Sheep Impact and the full feature film are also available to view online at www.carltondry.com.auor http://www.facebook.com/CarltonDryAustralia