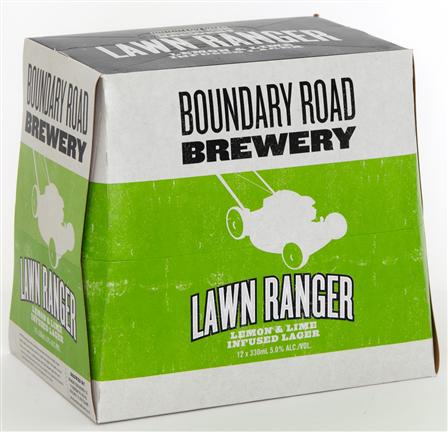 No, it's not an order from a desperate cricket coach, it's the news that fans of the Hunua, NZ-based Boundary Road Brewery can now enjoy their favourite beers in a 12-pack. This innovative pack size will be used for their top 3 craft brews – Bouncing Czech Pilsener Lager, Flying Fortress New Zealand Pale Ale and Lawn Ranger Lemon and Lime Infused Lager – after the run away success of the original 6-pack size.
According to their marketing manager, Ben Shaw, the team is excited about offering the convenient new size to their fans. "We want our craft beer fans to have more options when choosing our brews," he says. "And we are pleased they can now enjoy more of our refreshing beers in a handy 12 pack."
The 12-packs will retail for NZ$25.99 (RRP) in leading nationwide liquor retail outlets and supermarkets.