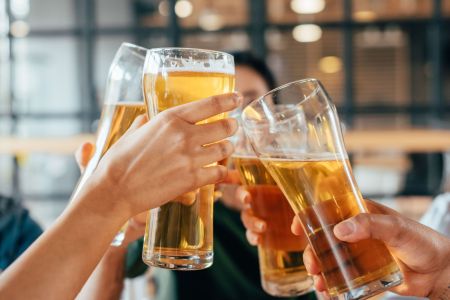 As the weather cools even further, Australia's craft brewers have been busy – with a flurry of new release beers hitting shelves in recent times.
Billson's recreates 130-year-old recipe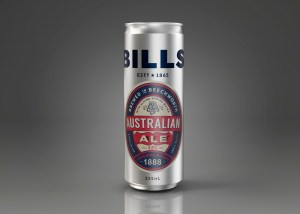 Revived Beechworth brewery Billson's has revealed its first batch of Australian Ale and Matured Stout in over 100 years, with head brewer Tony Paull faithfully recreating the original hand-written recipes that date back to 1888.
The site's Beechworth Brewery was historically renowned for their 'pure malt' Australian Ale. According to a local newspaper article from the time, the expression "I'll take a glass of Billson's" could be heard in every bar from the Murray to the Goulburn River.
Traditionally only bottled in winter, Billson's Australian Ale is made from alpine spring water and 100% Australian hops and grain. The taste profile is that of a light English ale.
Billson's Matured Stout, on the other hand, resembles a traditional Dublin Stout, comprising a subtle hop taste and dark-roasted undertones of chocolate & coffee.
"It's a special feeling being able to revive such an important part of Australia's beer history," said Paull.
Both can designs were heavily inspired by the original labels found on-site. Owner Nathan Cowan said he is proud to embrace the brewery's rich history.
"Australia is home to some of the world's best craft brewers. Whilst most focus on pushing boundaries, we believe many great recipes remain hidden in history. We are beyond excited to share these with our local beer lovers."
BentSpoke Brewing Co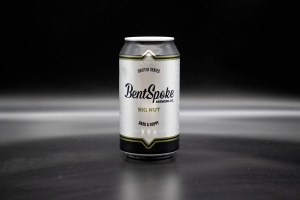 Hot on the heels of its last beer launch, BentSpoke has released yet another new beer.
The Canberra brewery's latest release is part of its seasonal Drifter series. Big Nut, a black IPA, is the latest in the series – and it's been a long time coming for customers at the brewpub.
"Big Nut has been one of our most popular winter beers at the brewpub," says co-owner Richard Watkins. "Our Draughters' members have been heckling us for years to put it in a can, and we're really excited to be able to finally announce that Big Nut is canned!"
The beer itself is described as a "big black IPA with roasty coffee and nutty, malty notes with resiny, piney and garlicky hops rounding out the palate", and clocks in at 6.8% ABV.
Two Birds Brewing 
Two Birds has waved goodbye to "the beer that started it all in 2011" – its Golden Ale – and have welcomed two new additions to the portfolio.
Two Birds IPA (5.8% ABV, 60 IBU) features Cascade, Citra and Galaxy hops, with a bold, fresh and fruity flavour and aroma; "Notes of passionfruit and mango puree follow a lean malt body, while Aussie and US hops add power to every mouthful", read the tasting notes.
The brewery has also added a 5% ABV Apple Cider to its portfolio, crafted in-house with a blend of locally sourced apples – "the perfect balance of sweet and dry and the ideal thirst quencher".
Wayward Brewing Co 
Wayward has canned one of its fan favourites, with the Wayward Son Lupulin IPA returning in brand new packaging.
According to Wayward, "Though the artwork and can format are different to previous releases of the beer, the recipe we all know and love remains the same."
The West Coast style IPA has intense hop flavor and aroma from the addition of LupuLN2 is balanced by it's dual malt base, resulting in a fruit forward IPA with notes of apricot, pine, passion fruit and mango.
Bright Brewery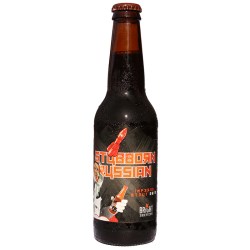 High country brewers Bright Brewery has released the 2019 version of its annual Stubborn Russian Imperial Stout, clocking in at a hefty 12% ABV and displaying a strong, hearty and warming character.
Stubborn Russian is brewed once a year and has a cult-like following in certain circles around Australia.
According to head brewer Reid Stratton, Stubborn Russian 2019 reveals complex dark layers and a smooth luscious finish which is perfectly balanced now, but will continue to age extraordinarily well. "This is definitely one to be savoured and enjoyed," he said.
Joining Stubborn Russian is two more wintery brews: Black Diamond India Black Ale and an Affogato Stout.
Black Diamond India Black Ale (6% ABV) displays bold flavours and smooth layers of earthy, herbal hops with notes of citrus and pine and a clean, roasted malt finish.
Brewed with locally-roasted beans from Sixpence Coffee and coming in at 5.3% ABV, Affogato Stout is a hearty and full-bodied stout made with creamy lactose and sweet vanilla.
Newstead Brewing Co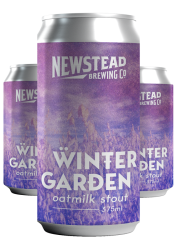 Newstead has released Wintergarden, the brewery's third and final dark beer for winter.
Harnessing custom-made roasted and malted oats from Voyager Craft Malt in NSW, Wintergarden (4.6% ABV) is described as a "milky stout without the milk", and is made 100% from oats.
What results is a silky smooth, chocolate-laden, full-bodied and creamy beer with absolutely no milk products added, and sessionable to boot at under 5% ABV.