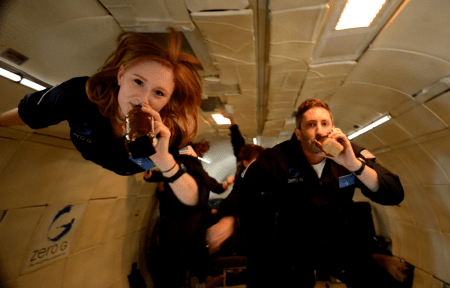 Want to drink a beer in space? Here's how.
Vostok, a joint venture between Sydney-based brewery 4 Pines and space engineering company Saber Astronautics, are giving one lucky earthling the opportunity to be part of their space beer research and development team – testing beer in zero gravity conditions.
The winner will float 32,000 feet above the earth on a Zero Gravity Corporation (ZERO-G) research flight, which recreates the weightlessness you feel in space.
Vostok was formed seven years ago with the sole purpose of creating the world's first beer to be drunk in space; from the beer recipe to the patented bottle technology.
Led by Saber Astronautics CEO Jason Held and 4 Pines Brewing Company co-founder Jaron Mitchell, Vostok has achieved a few significant milestones already – including testing to ensure alcohol is safe for people to drink in space (it is), whether you can actually create a beer than can be drunk in space (you can), and determining if this beer will taste any good (definitely).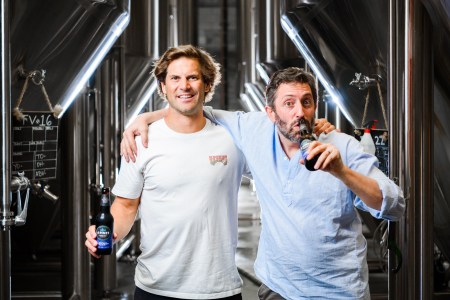 "There would be very few of us that don't enjoy having a beer when you're travelling and if you have the opportunity to travel to space and have forked out a good amount of dollars to do it, then I'd be wanting a beer," says Mitchell.
"We've anticipated that demand and are on track to meet it. It's extraordinary to reflect on what we've achieved since 2010. It's been a self-funded project to date and we're on the cusp of creating a comfort product that will benefit all of mankind in space."
Space travellers have been drinking liquids from something similar to a yoghurt squeezy tube to date. Vostok are now in the final stages of testing the prototype of a beer bottle that will enable you to drink the beer as you do on Earth.
The bottle will be a world-first and once perfected, will then be manufactured and available for space-travelling civilians to drink from; with hundreds of people signed up for commercial space flights already, a beer is bound to top that experience off.
The prize is valued up to $20,000 USD (depending on where the winner is based) and is available to residents of Australia, the United Kingdom and the United States of America.
It includes a return flight from either of these three regions to Cape Canaveral, Florida, accommodation for three nights in Florida and a seat on a ZERO-G Weightless Lab parabolic flight, during which the winner will be part of the Vostok research and development team for space beer.
For the chance to win, head to the Vostok website.