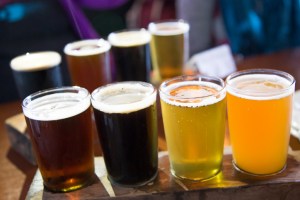 Two Edith Cowan University (ECU) researchers have called on Tourism WA to use the craft beer boom as a tourism resource.
The Western Australian government's aim is to raise the value of tourism to $12bn by 2020, and Nevil Alexander and Dr Abel Duarte Alonso from the ECU's School of Business and Law think that the state's breweries should be championed in the same way as its food and wine.
"Judging from the awards brewers in WA are getting, it's fair to say they're producing really good beers," states Alexander, who is also chief steward of the Perth Royal Beer Show. "Craft breweries work very well with wineries and food, as they fit the 'premium' reputation of the region. There is clearly a desire for craft brewery experiences – the whole industry is evolving, and we need to recognise beer as a tourism asset. However, they need recognition and support to thrive."
Currently, there are approximately 66 craft breweries in WA, with the highest concentrations in Perth and the Swan Valley, while the number of craft breweries in Australia overall has risen from 30 to 528 since 2006.
Following a canvassing project with craft brewery operators and hobby craft brewers, Alexander and Duarte Alonso identified the potential for collaborative events celebrating beer, as well as more behind-the-scenes activities, such as hop farm tours and opportunities to observe the malting process.
"Both groups indicated that the craft brew experience would work best in combination with other activities, whether that is gourmet food, wineries or things like festivals and sporting events," Mr Alexander adds. "This would help overcome concerns about the distance between breweries and provide those taking tours with a more enhanced experience."
Tourism WA Executive Director Marketing, Louise Scott, says she welcomes the recognition that WA's breweries have received in the research.
"Breweries, cideries and distilleries are an important part of the State's gourmet food and beverage offering, and have the potential to be a driver of visitation, along with our local food and wine.
"The growth of craft brewing in the state is a positive development for WA. Local product, and the opportunity to interact with producers about the product and process, is vitally important for visitors looking for a food and beverage experience."