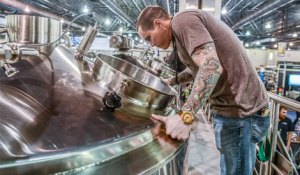 A national project is underway to review and develop qualifications for the brewing and distilling industries.
Skill standards and qualifications are being reviewed and developed as part of the Artisanal Food and Beverage Project, funded by the Australian Department of Education and Training. The Food, Beverage and Pharmaceutical Industry Reference Committee will oversee the project.
"In recent years, the increase in popularity of artisanal beer, cider, distilled  spirits and other beverages and foods has exposed skills gaps in national vocational qualifications, skill sets and units of competency," said a spokesperson from the Skills Impact, a national not-for-profit Skills Service Organisation, contracted by the Commonwealth Government.
Initial development on the project has already begun, but a series of a consultation workshops and webinars are scheduled to take place in February to gather feedback on the draft qualifications, skill sets and units.
"The more people involved in the brewing industry who provide comments, the closer the qualifications will be to meeting these objectives," added the spokesperson. "Participating in these projects ensures that students and workers will have a qualification that is recognised as evidence that that they are well prepared, sufficiently skilled and able to work effectively in the rapidly changing environment of the food and beverage manufacturing and processing industry."
Skills Impact is keen for the opinions of those in the brewing industry about whether the documents properly describe their roles and skills. The workshops are free to attend and are taking place across Australia.
Face-to-face consultation workshops
Tues 5 Feb, 10am – 1pm – Launceston
Wed 6 Feb, 10am – 1pm – Hobart
Tues 12 Feb, 10am – 1pm – Sydney
Wed 13 Feb, 10am – 1pm – Melbourne
Tues 19 Feb, 10am – 1pm – Fremantle
Wed 20 Feb, 10am – 1pm – Adelaide
Tues 26 Feb, 10am – 1pm – Brisbane
Wed 27 Feb, 10am – 1pm – Canberra 
Consultation webinars
Thurs 7 Feb, 10am – 12pm
Thurs 7 Feb, 1pm – 3pm
Thurs 14 Feb, 2pm – 4pm