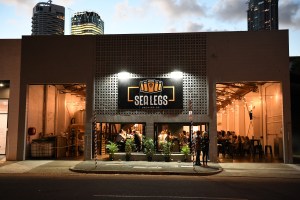 Sea Legs Brewing Co became Brisbane's latest brewery when it opened its doors metres from Story Bridge at Kangaroo Point late last December.
Sea Legs Brewing Co is a 15 hectolitre brewery with a 9,000 litre fermenting capacity. It will be brewing a core range of five beers to begin with, including a Tropical Lager (4.3%), Dr Swift's Golden Ale (4%), Sea Legs Pale Ale (5.6%), Breakaway IPA (7.5%) and Milk Stout (6.5%).
A 100 litre pilot brewery and two 100 litre fermenters will also be used for specialty, seasonal and experimental batch brews.
The idea started more than three years ago, when five engineering mates decided to open a brewery.
"It's been a wild ride over the past three years and to finally be able to sit down in the brewery and enjoy our beers in Kangaroo Point is definitely a proud moment," says co-owner Dave Machin. "We've had so much support from the neighbourhood – everyone for that matter – and we can't wait to meet everyone inside the venue rather than on the footpath."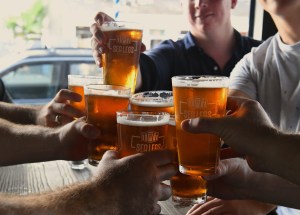 Head brewer Jon Fuchs has been brewing for 12 years and was exciting to leave the corporate world and open a brewery.
"There's a romanticism in exploring the variability, flexibility and science of the four main ingredients used to make beer," he explains. "Creating a unique, quality product and being able to share that with the general public is super exciting."
The brewery will also offer food in the form of hand-stretched pizzas, hand-brushed crispy fried chicken wings and drumettes, halloumi chips, build-your-own charcuterie and cheese boards, burgers and crispy fried bao, as well as vegetarian and gluten-friendly options and a hand-selected wine list.