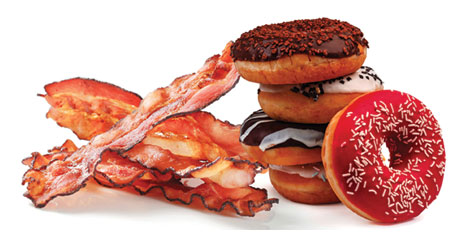 In the latest issue of Beer & Brewer we take a look at Extreme Beer. Not for the faint-hearted, here is our list of the top 20 most extreme beers…
QUIRKIEST INGREDIENTS
(1) Chicha, Dogfish Head Brewery
ABV: 5.7%, Style: Chicha
Extreme factor: Based on the native corn beer of Central and South America, this beer is made using authentic ingredients like organic pink Peruvian peppercorns, yellow maize, Peruvian purple maize chewed by the chicha-maker. In other words, this beer contains human saliva.
(2) Beard Beer, Rogue Ales
ABV: 5.6%, Style: Belgian ale
Extreme factor: Probably the most hipster beer available, Beard Beer is brewed with a yeast created from Rogue brewmaster John Maier's very own beard.
(3) HenHouse Oyster Stout, HenHouse Brewing Company
ABV: 4.9%, Style: dry stout
Extreme factor: Brewed with Pacific coast oysters.
(4) Dinosmores, Off Color Brewing
ABV: 10.5%, Style: American double/imperial stout
Extreme factor: Inspired by the campfire snack, this stout is made with graham flour, marshmallow fluff, vanilla and cocoa nibs. Nostalgic.
(5) Acid Freaks, BrewCult
ABV: 7.5%, Style: Baltic porter
Extreme factor: Made with balsamic vinegar. Classic BrewCult.
(6) Pepper Steak Porter: a Vegan Beer Experience, BrewCult
ABV: 6%, Style: porter
Extreme factor: Brewed for GABS, this is a vegan steak beer. Brewed with Cherrywood smoked malt and Sri-Lankan black peppercorns.
(7) Voodoo Doughnut Bacon Maple Ale, Rogue Brewing
ABV: 6.5%, Style: brown ale
Extreme factor: There is no secret as to why this beer is extreme. Made with, (surprise, surprise) bacon and maple syrup in a collaboration between Rogue and Voodoo Doughnuts. Good lord.
(8) Choc Lobster, Dogfish Head Brewery
ABV: 5.6%, Style: American porter
Extreme factor: That name isn't just for pun's sake. This beer has been brewed with live lobsters and dark cocoa powder.
(9) Coconut Curry Hefeweizen, New Belgium Brewery
ABV: 8%, Style: hefeweizen
Extreme factor: Much like the name suggests, this is a spicy little number with an ingredients list of cinnamon, coriander, fenugreek, ginger, kaffir lime and cayenne pepper.
HIGHEST ABV
(10) Snake Venom, Brewmeister
ABV: 67.5%, Style: English barleywine
Extreme factor: This is deemed the world's strongest beer. It has no carbonation due to its high ABV and heeds the warning not to be drunk in excess of 35ml in one sitting. It also comes in at $200 a bottle. This is extreme in every sense of the word.
(11) Sink the Bismarck!, BrewDog
ABV: 41%, Style: quadruple IPA
Extreme factor: A quadruple IPA that contains four times the hops and frozen another four times to get it to that gag-able 41% ABV.
INTERESTING BREWING TECHNIQUES
(12) Melange a Trois, Nebraska Brewing
ABV: 11.3%, Style: Belgian strong pale ale
Extreme factor: Aged for six months in chardonnay barrels.
(13) Kentucky Breakfast Stout, Founders Brewing
ABV: 11.2%, Style: imperial stout
Extreme factor: Brewed with coffee and barrel aged in a whisky barrel that has been transported to an undisclosed cave kept at a common temperature throughout the year. Sounds a little Masonic but a damn good brew.
(14) Bad Boy Bubbly, Moon Dog Brewing
ABV: 13.1%, Style: barley Champagne
Extreme factor: An attempt at making a beer as close to Champagne as possible. Aged on Hungarian oak, very dry, very pale… it's basically a beer Champagne.
(15) Big Red (Cock Ale), Bacchus Brewing Co.
ABV: 6.1%, Style: Scottish ale
A Scottish recipe from the 1500s that involves brewing with a chicken carcass.
CONCEPTUAL BEERS
(16) Old Rasputin Russian Imperial Stout, North Coast Brewing
ABV: 9%, Style: Russian imperial stout
Extreme Factor: This beer is made in the tradition of 18th century English brewers. Oh, and it's a homage to old mate Grigori Rasputin.
(17) Taco, Two Birds Brewing
ABV: 5.2%, Style: wheat ale
Extreme factor: When the two birds from two birds went to Southern California they came back inspired to make a beer…that tasted like a taco. Made with corn, coriander, wheat and lime, it has become one of their best sellers.
(18) Where Strides the Behemoth, KAIJU! Beer
ABV: 11%, Style: black IPA
Extreme factor: Lots of hops, lots of flavour, lots of alcohol and it's inspired by a Mastedon song. Must be drunk while head banging.
(19) La Boufe's Bète Noire, Adam Bellamy and HopDog
ABV: 7%, Style: American stock ale
Extreme factor: This is a brew based on the Coen Brothers film True Grit. I don't think you can get much more conceptual than beer that tastes like a movie.
EXTRA HOPS
(20) Pure Hoppiness, Alpine Beer Company
ABV: 8%, Style: IPA
Extreme factor: So many hops. Hops in the boil, more in the giant hopback, and then dry-hopping. You'll never want to say the word 'hop' again.
Have we missed any? Email us here.
Check out the full Extreme Beer article in the Winter Issue of Beer & Brewer here.