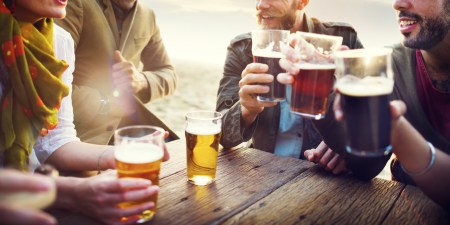 The inaugural Zoo Brew Festival, to be held at the Taronga Centre from 21-23 July, will treat attendees to a selection of local and international brews while overlooking one of Sydney's most iconic locations.
Zoo Brew is the first in a series of Taronga Centre's 'Taste the Wild' events, which focus on sustainable and ethical sourcing of quality products.
Patrick Maher, the Zoo Brew Festival Director, told Beer & Brewer that the craft beer industry is one that is already delivering the sustainability message.
"The beer industry as a whole is pretty good around delivering that sustainability message. The use of plastics is pretty low and particularly in the craft sector a lot of breweries really do focus on sound production models, whether intentionally or not, that are inherently sustainable. So that messaging is something that I hope we can get across," he said.
In an effort to minimise waste, a re-usable glass tasting cup and recyclable tasting tickets will be provided to all guests, and food packaging will be recyclable.
"A big part of sustainable consumption is around sourcing local and minimising that carbon footprint around everything that we do, so there's a high proportion of local Sydney and nearby brewers involved in Zoo Brew," said Maher.
Zoo Brew will showcase more than 25 breweries. Confirmed already are BentSpoke Brewing Co, Monteith's Brewing Company, Little Creatures, Balter Brewing Company, Young Henrys, Scharer's Little Brewery, Beer Farm, Two Birds Brewing, Lord Nelson, Stone & Wood, Hargreaves Hill, The Australian Brewery, Australian Beer Co, and Matilda Bay.
The three-day festival will officially launch with a beer degustation dinner on Friday 21 July, followed by two festival sessions each day on Saturday 22 July and Sunday 23 July.
Maher said that the degustation dinner will focus on delivering "premium food in a premium environment".
So far 22 breweries are on-board for the dinner and will be given the opportunity to submit beers to match with the menu. A selection of beers will be made available with each course and guests will able to sample whatever they like.
"So if you're sitting and you've got a bucket of beers on your table per course then you can have similar to shared plates with food, we'll have shared plates with beer," said Maher.
Tickets to all events are now on sale with festival entry priced at $40 per person and the beer degustation dinner $150 per person. You can purchase tickets through Moshtix.
Limited designated driver tickets including parking are also available for $20 each. A portion of proceeds will support Taronga Conservation Society Australia's wildlife conservation activities.
Maher also told Beer & Brewer that in early 2018 the Taronga Centre will be hosting a similar food and wine event, somewhere between February and May.
"It will be in partnership with our wine partners at Taronga and will look at sustainable wine practices and particularly sourcing local."