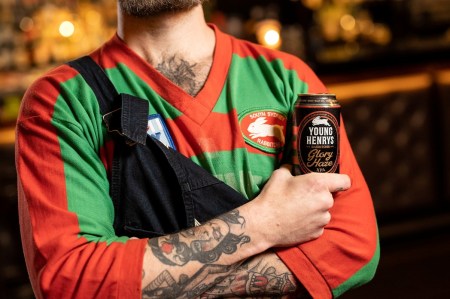 Newtown brewers Young Henrys have released the Glory Haze XPA to mark the five year anniversary as being the official beer partner of NRL side the South Sydney Rabbitohs.
Young Henrys said the limited run 4.0% hazy extra pale ale, that's available in kegs and cans nationally, is "an ode to the fans" and celebrates the Rabbitohs' supporters and community that surrounds the historic club.
"We love our partnership with the South Sydney Rabbitohs which is now in its fifth year. We share a passion for supporting the community and a desire to give the people what they want," Young Henrys director Dan Hampton said.
Rabbitohs CEO Blake Solly added: "We love that this shared ethos between the club and Young Henrys has allowed us to create a beer for the fans, but just as importantly, brewed by passionate fans and we can't wait for everyone to taste it".