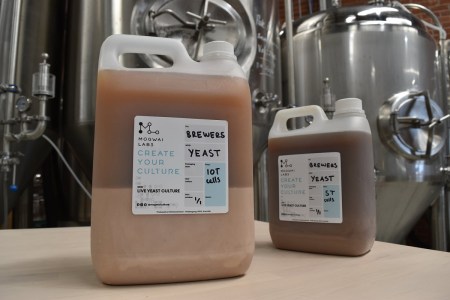 Southern Sydney liquid yeast production company Mogwai Labs is officially launching next month with a tap takeover event at Reub Goldberg Brewing Machine with beers that all feature their strains.
Founded by scientist and former Merchant Brewing Co brewer Joshua Allen, Mogwai offers fresh, small batch and locally-produced yeast cultures as well as a yeast banking service for breweries.
The launch event at Reub Goldberg Brewing Machine on September 10 and 11 will see 13 separate beers and ciders made by local Illawarra breweries (including the hosts, Five Barrel Brewing and Principle Brewing) hit taps that have all been made with Mogwai's core brewer's yeast collection, including a couple of special release beers brewed with locally foraged wild strains.
Starting at 2pm on September 10 with a Q&A with brewers, the event continues with live music from Frank Sultana from 4pm. From 3pm the following day musician Jack Willis will provide the live entertainment.
Anna Suthers from Reub Goldberg Brewing Machine, who have been early adopters of Mogwai's strains, said: "We're really excited to properly launch Mogwai Labs. We've been really impressed with the yeast's performance in our beers and the yeast banking service has been a revelation.
"It's so good for the NSW craft industry to have local access to a high quality yeast lab as well as having expert advice on hand from Josh."
Mogwai Labs launch party Saturday 10 & Sunday 11 September
Reub Goldberg Brewing Machine – 81 Meadow St, Tarrawanna NSW