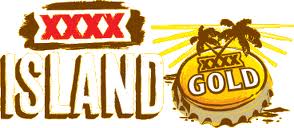 The recently auctioned charity trip to XXXX Island has sold for $62,600 by Queenslander Scott MacDonald on behalf of Workpac.
The Australian-based recruitment company specialises in the mining, construction, engineering sectors and is based in Fortitude Valley, Brisbane.
The full proceeds of the auction will be donated to the Queensland Flood Appeal 2013, to compliment the $50,000 already donated by XXXX to the recovery efforts in its disaster ravaged home state.
The trip is for 24 people – with the price averaging out to roughly $2,600 per person – to XXXX Island. It includes transfers, meals and accommodation, along with unlimited XXXX Gold.