The cricket may have been low grade but the beer snake was certainly world class as bored punters drank their way through and then collected 100 metres worth of plastic beer cups at the Australia vs Sri Lanka one-day international at the Sydney Cricket Ground.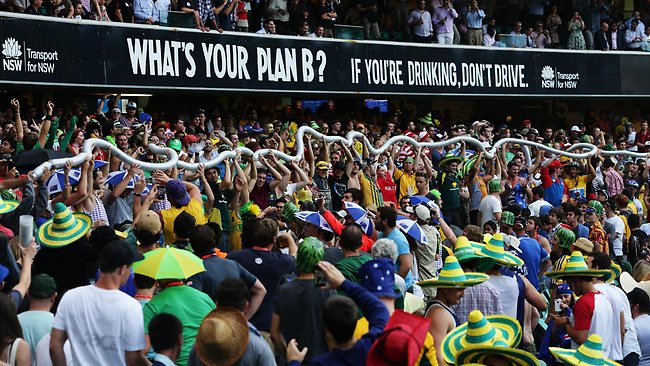 Image care of The Telegraph
And thankfully the security teams were a little more on the ball than the umpires… beer snakes are usually confiscated at cricket matches, however – perhaps sensing a potential riot – the security team allowed punters to amuse themselves while play was washed out.

Picture: shannonbryne23 / pic.twitter.com/HxV4tyA4 / Twitter via Instagram
And while the record may be unofficial, it certainly made news around the world.