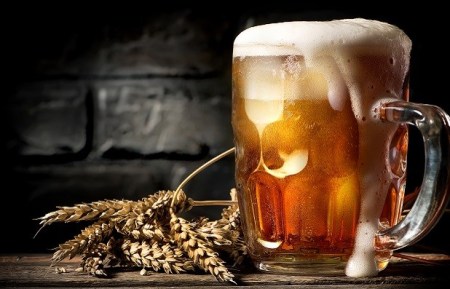 By Andy Young, TheShout
Leading independent branded business valuation and strategy consultancy, Brand Finance, has released its 2017 report into the Alcoholic Beverages industry, which includes details of the world's 25 most valuable beer brands.
The list is compiled using what Brand Finance calls its 'Royalty Relief approach', which involves estimating the likely future sales that are attributable to a brand and calculating a royalty rate that would be charged for the use of that brand. The overall brand value also includes a brand strength index and estimated brand revenues.
In this year's report Brand Finance said: "A handful of major brand portfolio owners dominate the industry with AB InBev, Heineken NV, Molsn Coors and Asahi Group taking the lion's share. AB InBev is first amongst them controlling 11 of the world's 25 most valuable beer brands. Following its high profile merger with SABMiller, for over US$100bn, AB InBev commands a 46 per cent market share."
The top three most valuable brand for 2017, are the same as last year with Bud Light, Budweiser and Heineken taking out first, second and third respectively. In fact, Bud Light has cemented its position at the top of the table with a 34 per cent brand value growth taking it to $US6.6bn.
Despite some controversy over its Superbowl commercial, with President Donald Trump supporters calling for a boycott after labelling the adverts as "pro-immigrant propaganda", Budweiser's brand value increased by 30 per cent to $US5.9bn.
Heineken's longstanding perception as a major global sports sponsor saw its brand value increase by 22 per cent to $US5.2bn.
The next two most valuable brands come from Brazil, with Brahma as number four and Skol as number five. Brahma saw a 23 per cent increase, which moved it up from sixth last year, above Skol and Asahi. Asahi is now sixth place, dropping down form fifth last year after a slight drop in its brand value.
The top 10 most valuable beer brands is rounded out by Corona Extra, Guinness, Kirin and Miller Lite.
For the full top 25 most valuable beer brands, see the list below.
Bud Light (USA)
Budweiser (USA)
Heineken (Netherlands)
Brahma (Brazil)
Skol (Brazil)
Asahi (Japan)
Corona Extra (Mexico)
Guinness (UK)
Kirin (Japan)
Miller Lite (USA)
Coors (USA)
Harbin Beer (China)
Snow (China)
Antarctica (Brazil)
Stella Artois (Belgium)
Busch (USA)
Tecate (Mexico)
Peroni Nastro Azzurro (UK)
Carlsberg (Denmark)
Amstel (Netherlands)
Natural (USA)
Cass (Korea)
Tsingtao (China)
Carling (USA)
Sol (Mexico)