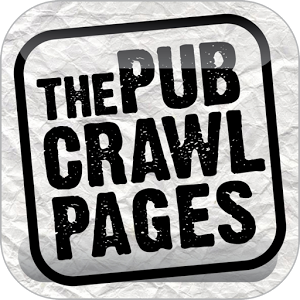 Ever wanted an epic night out but not been sure where to start let alone where to kick on to? Well, now there's an app for that.
With the help of Creative Five Design Co, Ex-NBL Sydney Kings player
Adrian Bauk has created The Pub Crawl Pages – a world first app that – for just 99 Aussie cents – provides the
user with an easy-to-use guide for the pub crawls instantly available around
their geographic location.
As a bonus the app also gives the user with various freebie options
while on their pub crawl of choice, from discounted drinks, to free cocktails.
There is a crawl to suit any need – by foot, by bus,
or buy boat – and it's not even a pay-per-use app, with your less than a dollar investment getting you free and uninhibited access.
Bauk says he was inspired by his own experiences while overseas and decided to create the app for the use of travellers to Australia's sunny shores.
"I went on a boys trip to
Europe and within hours of landing we were
after a beer and a chance to meet some new people," he says. "I couldn't find a source for
a collection of pub crawls in the area and we had to wing it. It got me thinking
that an app like this would be an invaluable tool for travellers. Since launching
I've realised there's a whole other marketforlocalswhowant to avoid the hassles
of organising a night themselves."
This unique app is
available on both iOS and Android and can be purchased from iTunes or the Google
Play store.