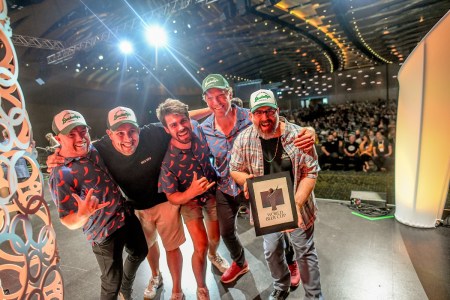 Registrations for the 2024 World Beer Cup are open until December 7 ahead of the winners being announced in April at the Craft Brewers Conference in Las Vegas.
"Year after year, the World Beer Cup continues to be the heartbeat of our global brewing community, a stage where we raise a toast to the excellence, passion, and innovation of the best pints in the world," competition director Chris Williams said.
"As we embark on this sensational journey toward the 2024 competition, I am excited to see what brews these exceptional breweries bring to this year's competition."
At this year's competition, where Bucketty's Brewing (pictured) from Sydney's Northern Beaches won their second World Beer Cup medal in as many years, 10,213 entries were received from 2,376 breweries from 51 different countries. After being held every two years since it was launched in 1996, the competition was made an annual event in 2022.
You can register here, where you'll also find additional information on the competition, application process, shipping consolidation points and more.