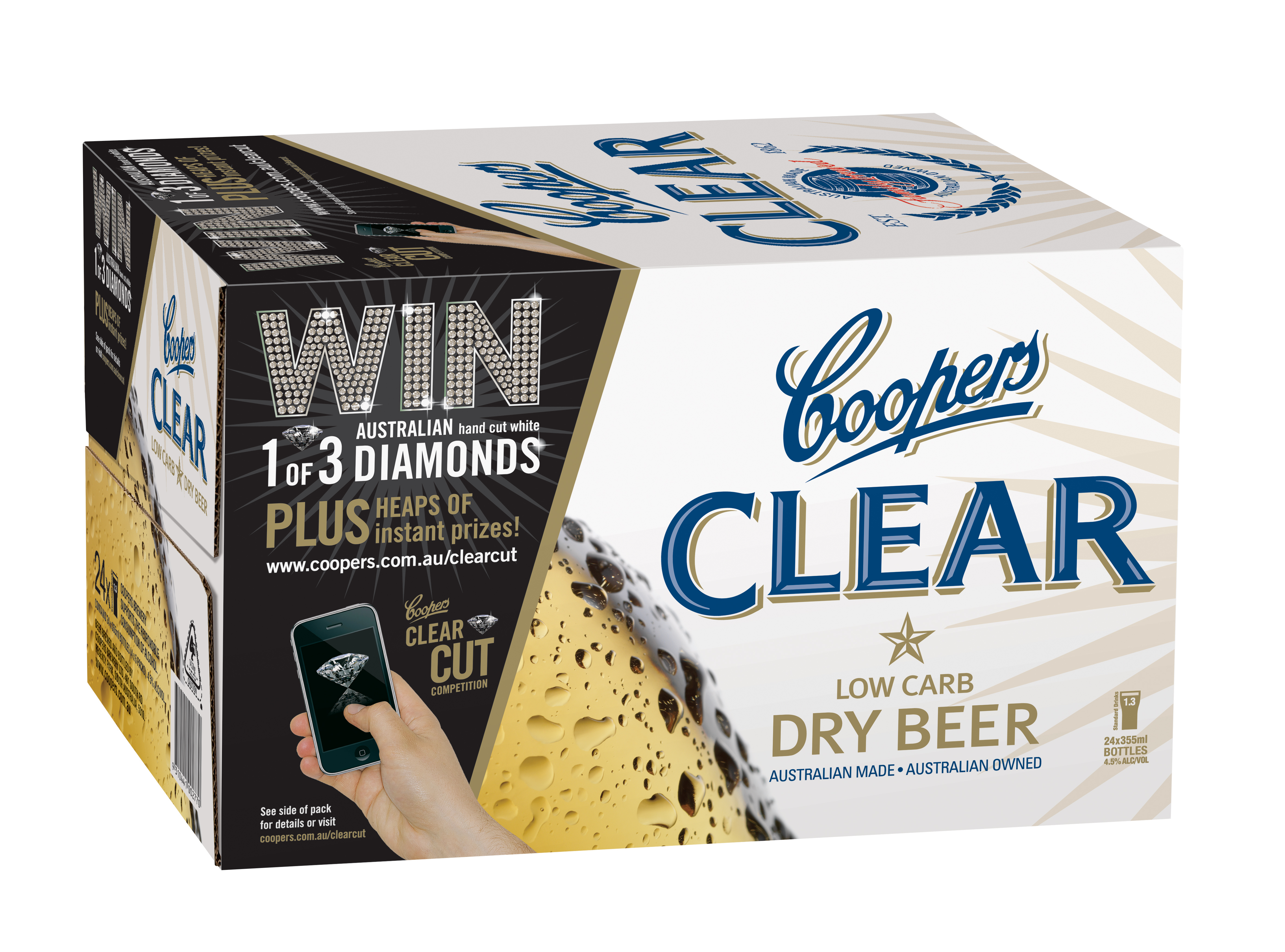 Coopers' Brewery has announced the three winners of the Clear Cut Diamonds worth $10,000 each, as part of their 'Coopers Clear Cut' promotion. Consumers were able to enter the competition via the innovative Augmented Reality (AR) technology iPhone app that turned diamonds and other prizes 3D activated by an AR marker found on cases of the low carbohydrate Coopers Clear.
The South Australian winner Olivia Brett says, "As much as I'd love to keep the diamond I'm planning to sell it, and use the money to travel around Ireland, then I will bring my friend back to Australia indefinitely, he's a really close friend and it'll be fantastic to see him again."
Olivia says, "I never imagined actually winning the diamond, I've been a Coopers' drinker for many years, and I'm just thrilled to win the major prize just by drinking my favourite beer."
Stay tuned for further news on one of the lucky winners, Coopers' Brewery can't yet reveal the identity of the mystery winner, as he is currently getting the one carat princess cut diamond made into an engagement ring, with plans to propose to his partner "when the time is right."
Queensland winner Stephen Brown has been married 33 years and says, "I told my wife on the phone and she was just over the moon, it was such a happy day. I decided to give the diamond to my wife as I've never had the means to give her something this grand, we plan to make a ring with the diamond."
Brown says, "It took a few moments for the news to sink in, as I've never won anything this precious before so I'm incredibly appreciative and I couldn't thank Coopers' Brewery enough."
Coopers' Brewery Executive Chairman – Glenn Cooper says, "We are very excited to announce the winners of the Clear Cut Diamonds, they were all ecstatic when I told them, and when phoning one winner I had to convince him it wasn't a hoax phone call."
"The promotion was incredibly successful for all involved, we've given out great prizes to our customers and experienced increased interest in Coopers Clear, with demand for the product on the rise," says Glenn.
The overwhelming interest in the promotion is a testament to the reputable South Australian company, and is indicative of the popular beverage. Glenn says, "2011 is proving to be a vibrant year, with more exciting news to come."