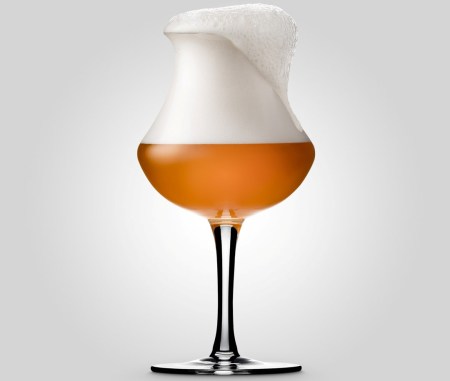 Fancy getting your hands on what's being billed the "world's best beer glass"? Thanks to the collaborative creators of the all-new Beer Glass – glassware makers Denver & Liely and Melbourne bottleshop and venue Carwyn Cellars – we've got one to give away to a lucky reader.
Released for public sale on February 19, the Beer Glass is the end result of 18 months of research where the makers set about creating a performance product that would not only befit the crafted beer it would contain but ultimately enhance the end experience as well.
The result? Designers Denver Cramer and Liely Faulkner, who have had wide acclaim for their range of specialty spirits glasses, said: "This is what we would consider the world's best beer glass.
"The smell profile has been highly refined through computer modelling lead by professional testing and long term tuning. The experience is something to behold. It starts with a lip that spins the liquid to re-carbonate upon entry and provides a silkier, richer experience.
"The stem is also a first for us and was simply the best way to isolate temperature eloquently."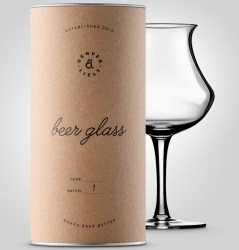 To enter the draw, simply email us at info@beerandbrewer.com before 9am AEDT Friday 4 March with Beer Glass in the subject line and provide your name and address and we'll draw the winner at random.
The Beer Glass is available for purchase here.
*We can only accept Australian delivery addresses for this prize give away.
This draw is now closed. The winner was G. Kitson, VIC.