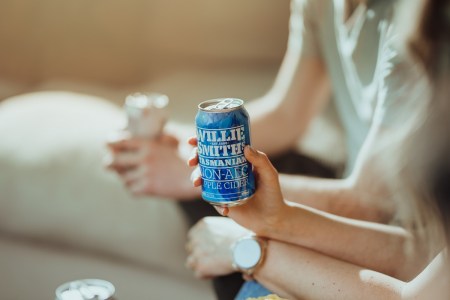 Tasmania's Willie Smith's has expanded its range to include a non-alcoholic Apple Cider designed for adult drinkers, "balancing sweetness, tannin and acidity".
Senior marketing manager Pat Garnham said the new offering "provides consumers with a drink that has the profile of an alcoholic beverage".
"We're looking closely at what consumers are demanding, we've led the cider segment to provide healthier alternatives, whether that's organic or low sugar, and the non-alc segment is estimated to grow by 16 per cent by 2024," he said.
"While there are carbonated apple juice soft drinks on the market, consumers are looking for refined non-alcoholic beverages which provide the complex flavours, something which beer and spirit producers have been quick to adapt to and provide sophisticated offerings."
"Like any other cider made at Willie Smith's there are multiple tools including different apple varieties and cidermaking techniques, which transform the fruit into an outstanding Tassie cider."
He added the non-alcoholic Apple Cider has familiar elements used in their alcoholic ciders, "like the organic apple juice from Fuji, Pink Lady and Royal Gala apples which is balanced with the more complex heritage cider apples".