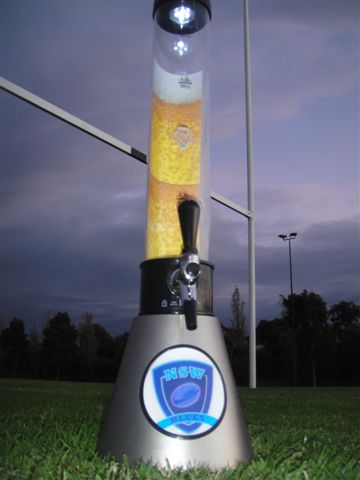 Show your true colours for Origin
2012
Aussie Beer Tubes are the new kid on the block in the beverage dispensing world. They are a self-serve,
self-cooled, stand-alone, beverage dispenser designed to hold up to three litres of
your favorite brew.
Beer Tubes mean you can pour your own fresh, cold beer without having to worry about the esky leaking on the loungeroom floor. The perfect addition to your home bar, and easier to use than a kegerator, they are made of polycarbonate
fibre to keep your beer icy-cold.
Ideal for home
brew and a welcome addition to any home bar, they are great for parties and BBQs and celebrating your team's win.