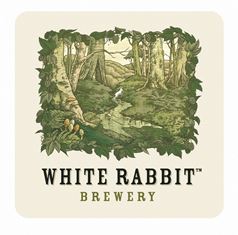 Lion has confirmed that the White Rabbit Brewery in Healesville, Yarra Valley will be closed, ended months of speculation about the brewery's future.
Lion released a statement yesterday that after a review of the White Rabbit site a decision had been made to close the Healesville brewery and establish a new dedicated White Rabbit Brewery at its brewing operations in Geelong.
"White Rabbit is an essential part of our craft portfolio and it is becoming increasingly popular with lovers of great craft beer. Unfortunately, our ability to expand our brewing capability to meet the growing demand is restricted at the Healesville site so we have decided to move White Rabbit to our Geelong Brewery where we will be better able to meet demand," the statement read.
"The Healesville site will close at the end of May 2015. Regrettably, there will be a small number of redundancies associated with the closure of the site."
Lion is also looking for a new head of craft beer following the recent resignation of Brett Grebert, who had been with Lion in sales and marketing roles since 2003 and took on the craft role in December 2012 following the integration of Little Creatures and White Rabbit.