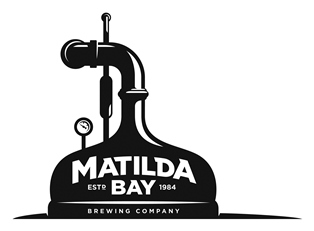 Matilda Bay, the brand founded in Western Australia that has most recently called Melbourne home, is set to continue its nomadic existence, with its production moved to the Cascade brewery in Hobart under a restructure announced by Carlton & United Breweries.
Hot on the heels of Lion's announcement last week that it willclose the White Rabbit brewery in Healesville, CUB announced Matilda Bay's Port Melbourne production and café facility will be closed by March 2015.
"CUB's small batch brewing capability will be strengthened with the investment of capital into Cascade, which will allow us to move production of some of the Port Melbourne produced brands to that site in the coming months," the company said.
"The focus on CUB's consumer facing experience will continue through partnerships with customers in brewery bars, such as the General Assembly brewery bar in South Wharf, Melbourne; Central in Newcastle and Hunter Valley Brewhouse in NSW."
Cascade layoffs, Campbelltown cidery closing
CUB further announced there will be 10 redundancies at Cascade, to ensure the Hobart facility "remains as efficient as possible".
"Cascade remains an important part of CUB's overall production capability servicing both the Tasmanian and mainland market, as well as now being the main small batch brewery site for our growing craft portfolio," the company said.
Finally, CUB revealed that its Campbelltown cider facility will be gradually shut down in phases over the next 18 months, with production moving to its larger Abbotsford and Yatala sites, where packaging facilities will be upgraded.
"Production will close in early to mid-2016. This announcement impacts 32 people at the site, the first of those people will leave the site in mid-next year," CUB said.
This story was first published on The Shout.