19th April 2011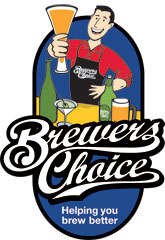 At this time of year, local supermarkets proudly advertise the Easter chocolates that line their shelves and claim that it is the place "where the magic of Easter begins".
But where is the magic? You can have "dream rabbits" in various postures and "dream eggs" with the "pure white chocolate melt-in-your-mouth taste". But how can we make sense of Easter among the menagerie of cutesie animals from chocolate bilbys, wombats and rabbits to milk chocolate footballs and all kinds of eggs? Are we happy with the smiling Humpty Dumpty in Easter jumbo packs? Have we time for what Easter is all about? Do we care?
All Christian vs. Secular debates aside, Easter is a holiday. And special holidays should be about spending time with your family and taking time to enjoy each other. But it seems that this is a message that is lost in the ringing of cash registers.
Brewers Choice wants to bring back the family spirit this Easter. Debbie Rowberry, Manager of the Browns Plains store says that "We as a company saw that the commercialisation of Easter was dulling the family experience, so we decided to do something about it".
The company has brought out a range of DIY chocolate kits that encourages families to return to basics and make their own chocolates while spending time together.
Company director and father of three David Kitchen says that "we see this line as something that can be done as a family and at the same time, gives parents the opportunity to show and explain to their kids what Easter is all about to them. It's important for children to have the experience, but also not to miss the meaning".
The range includes everything you need to make your own high quality chocolates at home and allows you to be as basic or creative as you want. To make sure the Easter chocolate making is a success, the company will even be holding FREE chocolate making sessions for those who buy kits.
It's a great way for the whole family to learn how to make their own Easter chocolates and get more out of Easter this year.