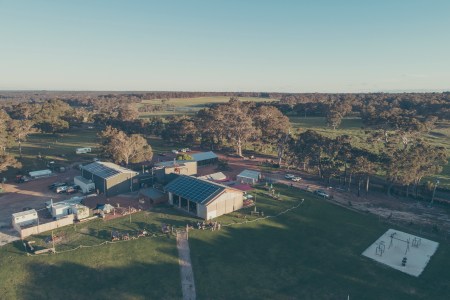 Following on from Queensland Week and NSW Week earlier this year, Beer & Brewer now turns its eyes to the Western Australian brewing scene.
Isolation breeds innovation
Western Australia is a vast state, with much of the population living in the far west city of Perth. One of the words most commonly associated with it is 'isolation', and for the brewers here that isolation allows for plenty of innovation, but does come with its challenges, especially from a logistical perspective.
"I think the isolation of the West encourages a certain boldness and willingness to innovate within the industry ," Ken Arrowsmith, master brewer at Beerland, tells Beer & Brewer. "Certainly WA is well represented in the trophy count at major dhows in Australia and overseas. As the market becomes more crowded there is a real challenge ahead for WA craft brewers to remain commercially viable.
"The wholesale market for keg and packaged product is very tough and the economies of scale the larger producers benefit from work directly against the small producer getting a reasonable return. Craft brewers with the advantage of running their own taprooms will always capture the benefit of manufacturing and retailing their own products."
"Arguably WA is the birthplace of craft beer in Australia," adds Dave Phillips, head brewer at Bootleg Brewery. "I've worked in fairly remote breweries in Western Australia, I think it takes a certain level of ingenuity to run a microbrewery here.
"Personally I think there is opportunity to create an amazing venue with high quality craft beers, the biggest challenges here is to create a successful wholesale business. The industry is still small, however, there is still a sense of comradeship between breweries."
Despite being a sparsely populated state, Western Australia still has an enormous number of breweries, with more opening all the time. This means that the competition can actually be fiercer than in Australia's bigger cities, and any lapses in standards can be very harmful.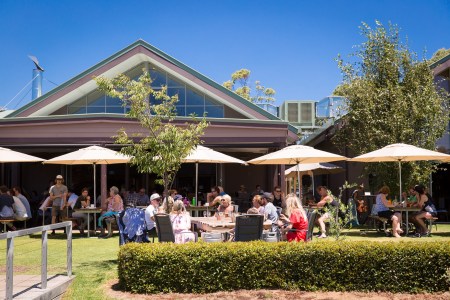 "If you are successful in tapping into your local market you can be assured of solid growth, it also means that all the breweries need to be putting out the best beer they can otherwise you will be quickly replaced," says Joanne Tate of Black Brewing Co.
Brewpub model
Perth may be home to a large number of Western Australians, but it is by no means the only place you'll find craft breweries. Margaret River and its environs are a craft beer paradise, while you can find new breweries appearing right up in the far north west, proving that no matter how far you travel in Australia, you'll find people who are serious about making good beer.
With wholesale options more problematic in WA, there is a greater focus on the hospitality side of things, with taprooms and brewpubs a firm backbone of the considerable wave of new openings. There are plenty of brewers using in-house sales as the platform from which to take on the rest of the state and the rest of the country.
So what are Western Australians looking for in a craft beer? The same as everyone else – quality, variety and consistency!
"Perhaps we can draw it down to three things: the dry warm climate making it perfect beer-drinking weather, the refreshingly clean water of the Indian Ocean that revitalises us and/or the laid-back attitude of West Aussies that make us more open to a craft brew," says Ella Ogden, part owner and marketing manager at Windsor Hotel in Perth, where they opened Odgen Brewery in 2018.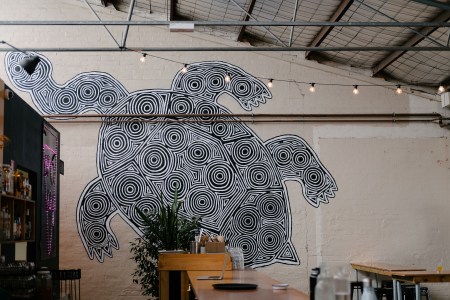 Logistical challenges
In many ways, being so far from the east coast's big cities, with their own burgeoning craft beer scenes, WA breweries have largely looked first to conquer their own state and then taken a more internationalist approach. Given that Perth and its environs are closer to many international markets than to Sydney or Melbourne, this makes good sense.
"When I started brewing most of the breweries around were small operations only servicing their attached venue and maybe a little bit of wholesale," says Josh Thomas, beer farmer at Beerfarm. "These days we see operations all shapes and sizes and even the strong businesses taking their growth to production facilities and pushing wholesale both nationally and internationally.
"The size of the market and geographical spread that is available to us over here is a plus, but a challenge would be getting fresh cold beer to the regional areas. Challenges posed for breweries over here in the west are competing nationally with the additional costs that come with sending beer over east (and cold!) and maintaining the quality of the product at the same time."
Looking ahead
So what does the future hold for brewing in Western Australia? Well, as you'll see this week, it's looking healthy, with new breweries opening, established ones celebrating milestones and a rich array of new releases hitting shelves. And what are Western Australian brewers hoping for?
"I'm hoping to see the quality only improve, especially packaged products. The industry over here is still quite young in that regard," says Thomas. "Aside from that a form of training and development to become available in WA again so people who want to get into the industry can go through the right education channels."