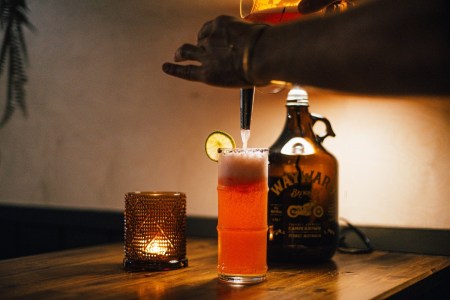 Wayward Brewing are opening their second Sydney venue – an intimate beer and cocktail bar in Marrickville – in time for the Australia Day long weekend where they'll be dishing up drinks deals, happy hour pricing and Vietnamese street food.
The arrival of the Wayward Speakeasy venue comes seven years after they opened their Camperdown brewpub and in the wake of them and fellow independent Inner West brewery Batch Brewing forming the Local Drinks Collective back in October.
The two storey building at 300 Illawarra Rd Marrickville, formerly home to Bucket Boys' liquor store and venue, features the Local Drinks Collective bottleshop at street level which offers a wide selection of local independent craft beer from around Australia and further afield. The shop also has a carefully curated list of Australian wines including a good range of natural ones and a selection of spirits and snacks.
For a small corkage fee patrons will be able to take what takes their fancy in the bottleshop upstairs to the venue where they will also find 10 taps serving up Wayward classics and limited releases as well as beers from partners Batch. The Speakeasy has a specially curated wine list and signature cocktail selection including cocktails inspired by Wayward and Batch beers like the Crime of Passion with yuzu, vodka and passionfruit syrup that evokes Wayward's Passionista seasonal beer. There's even a cocktail which amps up Wayward's hit favourite Tropical Mango Seltzer with Aperol and peach liqueur.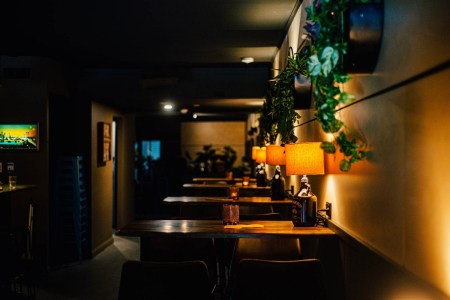 Located less than 100 metres from Marrickville Station on Illawarra Road, which was recently proposed as Sydney's official Vietnamese precinct, it's only fitting that the Wayward Speakeasy bar will serve up delights from their neighbours VN Street Foods. Customisable bento boxes, bun cha and stir fried beef vermicelli salad are all on the menu, all served fresh from the local Vietnamese eatery and delivered straight to your table.
The Speakeasy opens from 3pm to 9pm on Australia Day (Jan 26) before hosting a "Local's Night" on the Friday from 3pm to 10pm where guests can receive a free cocktail taster on arrival. Then on Saturday and Sunday you can expect happy hours, cocktail specials and pints for middy prices.
Wayward Speakeasy is at 300 Illawarra Rd, Marrickville.