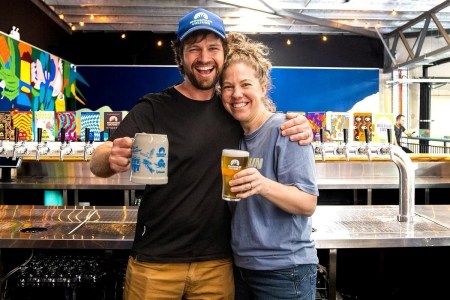 Mountain Culture Beer Co has increased the size of its team from 32 at the start of 2022 to 58 at the beginning of the new year as they look to navigate triple-digit year-on-year growth.
"2022 was an incredible year of growth for Mountain Culture," said co-founder and CEO DJ McCready (pictured above on the left with fellow co-founder and wife Harriet). "Our brewing capacity has quadrupled, we opened a new production facility and brewpub – The Factory, Emu Plains – and celebrated our third birthday.
"And it's not going to slow down in 2023 as we prepare for the commissioning of our new 50-hectolitre GEA brewhouse in March and increase our sales footprint with our flagship beer Status Quo Pale Ale and Cult IPA being nationally stocked in both (Coles Liquor and Endeavour Group bottleshops) and with continued support from over 1,000 (independent retailers).
"We've made (staffing) changes to ensure maximum efficiency, manageable workloads and team engagement, all while being adaptable and aware we need to continually assess and adjust how we're working."
The changes see Alex Boyall move into a newly created head of operations role. Alex has 15 years experience working across a range of fast growth organisations across traditional retail as well as online, making him uniquely qualified to help Mountain Culture with their growth aspirations.
Jess Gibson has been promoted from digital marketing manager to head of marketing. In another newly created role, Jess will focus on expanding Mountain Culture's marketing efforts, partnerships, brand awareness and loyalty programs.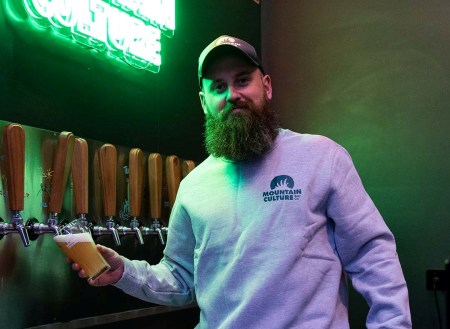 Pat Thiering (pictured above) will strengthen the e-commerce arm of Mountain Culture, moving into the role of e-commerce director. This role sees Pat owning the e-commerce experience while also developing Mountain Culture's ambitious limited release program.
"We have always strived to hire awesome people with belonging and inclusion in mind while also focusing on internal talent development and mobility. I know that the staff moving into these roles are the right folks to drive Mountain Culture forward and help us kick some pretty lofty goals," DJ added.
These new roles come alongside recent hires HR manager Jacinta Summerville and business development manager Alex Wheeler.
This is an edited version of a media release distributed by Mountain Culture Beer Co.