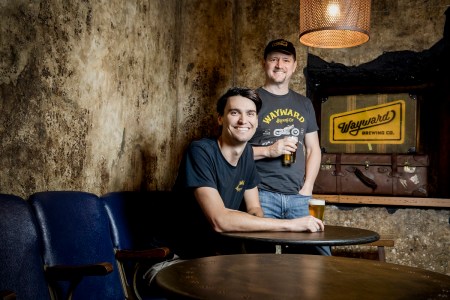 Sydney-based Wayward Brewing Co. are the latest Australian craft brewery to offer employees the opportunity to share in its success.
Following in the footsteps of Stone & Wood until it was sold and most recently Bridge Road Brewers, plus breweries globally, the Camperdown brewery has launched a new ownership model where employees earn equity in the 10-year-old business.
The initiation of their Employee Share Ownership Plan (ESOP) sees four per cent of the business' value offered to employees as share options, with additional share options available each year dependent on company performance.
In a statement, Wayward said it had seen "huge growth" in recent years and that founder Peter Philip (pictured above on the right with head brewer Shaun Blissett) wanted to create a model where employees can share in its success.
"We have a great team at Wayward, and we want every team member to think like business owners. The share scheme supports the inclusive culture we've built over the years, and keeps the team focused on company goals," Peter said.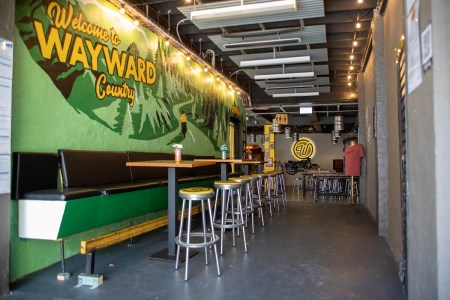 "I've been saying for years that I want Wayward employees to know that they are valued and share in our success, and what better way than to make them owners of the business.
"One of the strengths of Wayward is the passion, loyalty and commitment of our people which is built on the principle of mutual respect while having fun creating great beer. The ESOP just cements the value that we place on the team.
"We want employees to feel motivated and empowered in their roles, and to understand how the work they are doing day to day contributes directly to the company's revenue and profitability.
"I think it makes a big difference when one of our team members can be talking to a customer and say 'I'm one of the owners'. Yes, it's a fantastic opportunity for them, but it's also a great strategy for the business as we continue to grow."