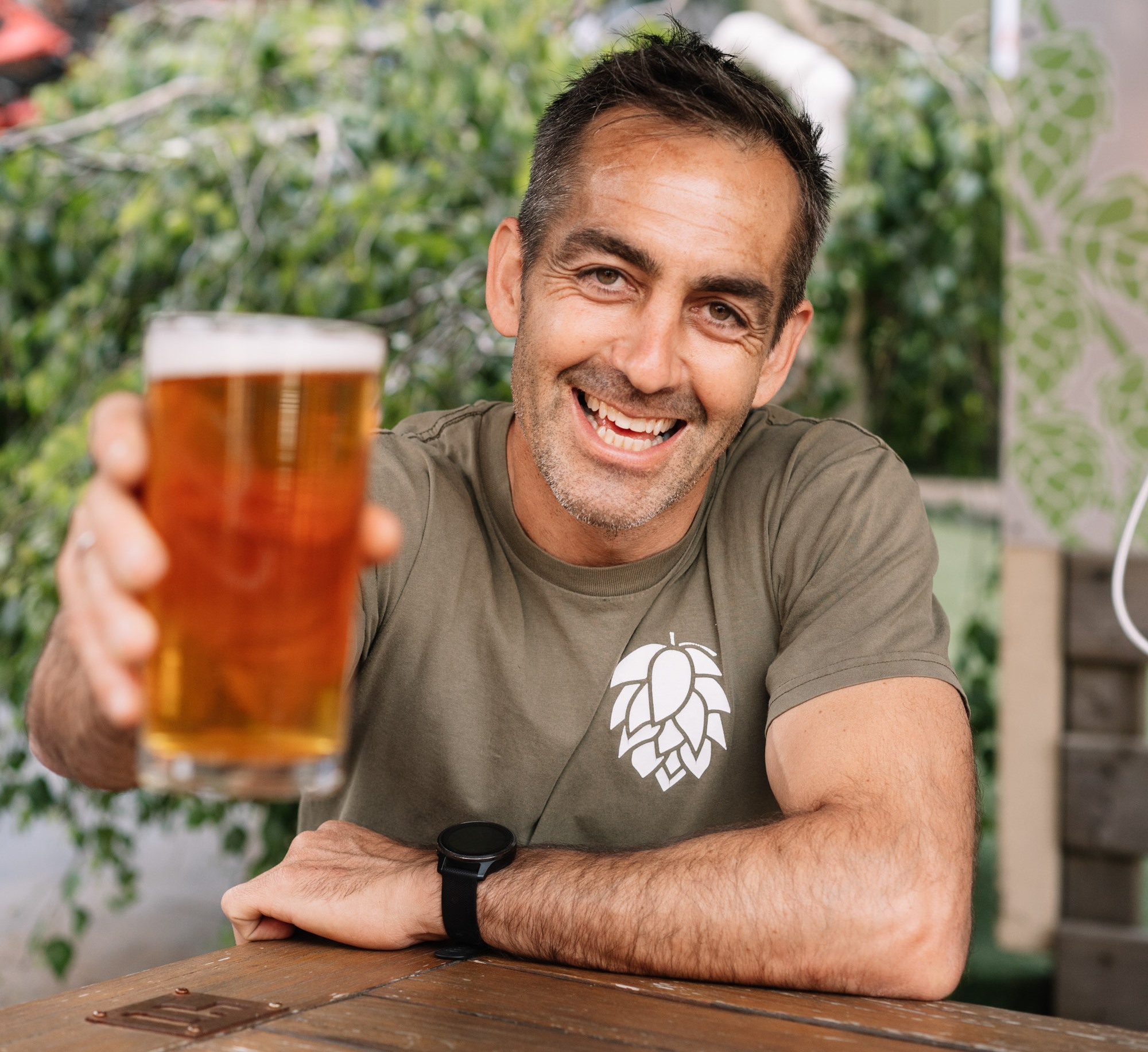 Bridge Road Brewers are taking the first step towards employee ownership and the Beechworth brewery hope it will guide their culture and success long into the future.
The Employee Share Scheme (ESS) has been three years in the making for the now 16-year-old brewery and founder Ben Kraus (pictured) told Beer & Brewer it would potentially have come into effect sooner had COVID-19 not impacted business.
"We'd been working on establishing a good culture here for years, but as a business we had no management structure outside of myself and (wife) Maria yet we were starting to grow substantially. It felt like we needed something in place that would keep our culture and keep our personnel connected.
"What would really motivate people to ensure we had the right culture and everyone was heading in the same direction for the benefit of the business? I think people are generally going to work each day to do the right thing by the company they work for. But no one works harder than an owner. So there was that element but also we wanted to reward the people we work with…. You want to see them get a return for their hard work. To have everyone treated equally and able to share in those successes and have access to that.
"The scheme has been designed to reward and empower Bridge Road employees and drive the culture at the heart of the business and its long term success."
The ESS will kick off with Bridge Road gifting employees who have been there for two years or more, which is currently about 30 individuals, an initial share which combined will equate to almost five per cent of the company. From there, the opt-in ESS will be run in a two-tiered system where employees who have a bonus structure written into their contracts will be able to invest up to 50 per cent of their annual bonus back into the scheme while other employees will be gifted $1,000 worth of shares a year. Ben hopes the program will result in 20 to 30 per cent of the business being employee owned within the first five to 10 years.
"We're rewarding staff for their longevity and we want people to stay on. We hope getting through to that two year mark will be seen as a reward and then something to take even further.
"It is optional for people to take up as well. But we will also offer them some cash to deal with the tax burden that comes with the shares because it is treated as income from a tax perspective. We don't want people, who are trying to balance rent and life and then give them a gift that they have to find another $1,000 to pay the tax man with. We wanted to make sure that was covered as well."
The share system allows Ben as its director the ability to change its structure to ensure, as he said, "it is meeting the intentions we had for it, that people are feeling suitably rewarded and ultimately the right sort of culture is being created here".
A potential path to succession
While Ben said the move to employee ownership wasn't a succession plan at this stage, he did admit that "it paves the path towards that".
"I don't have an end game in mind with this but certainly it's something we've been thinking about for some time. I don't know (if doing this) guarantees Bridge Road's future independence but my mind is hopeful that our consumers do appreciate our values and our culture and our independence. By taking actions that align with that will not only bolster the culture of our team within the brewery but it will bolster the belief in us as a brewery from the consumers who drink our beer. And maybe the long shot would be that it drives more people to try our beer for the first time or convert or come back to Bridge Road as what we're doing aligns with people's values.
"At the moment it's certainly not a succession plan. But I guess it paves the path towards that. I've recently looked into a consultancy firm who built an employee trust that was a succession plan. The way I see (that case) is employees own a share of the business but they gain a profit return from the business. And then over time a percentage of that profit is being used to purchase the business from the founders on behalf of the employee trust… So that's a clear succession plan where the owners are leveraging themselves out of the business."
While broad scale employee ownership has been somewhat common in the likes of the American craft beer industry it is, outside of Stone & Wood's former Brewlife program, a largely untapped system in Australia. But due to its "malleable nature" Ben said he hoped Bridge Road's move will inspire other businesses to take a similar step.
"We asked one of our sales guys how he would use (the ESS) as a marketing tool if he was going into a new bottleshop or bar looking to get our products stocked there.
"I said to him 'the way you should be viewing it is you can walk up to that potential customer and say hi my name is whoever and I'm one of the owners of Bridge Road Brewers'.
"To get your employees to understand they will be a part owner is something that carries more weight. I hope people feel that way and feel empowered in the community rather than just thinking of themselves as a shareholder.
"It does put some pressure back on to them as new owners of the business and that hopefully they're more conscious, not that they're not, and are more aware of the final financial cost of a decision or the impact a decision might have on a business in terms of reputation or performance."
Recently we shared the news of Bridge Road's plans to establish a new brewery and hospitality venue in the Melbourne suburb of Brunswick East and Ben said employees there will also be eligible to be part of the ESS.