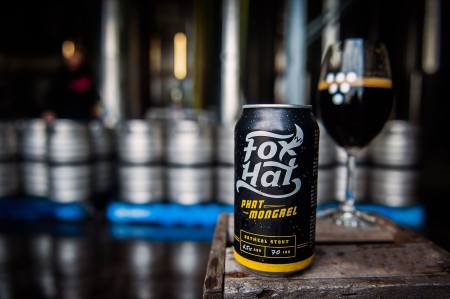 South Australian breweries have once again reigned supreme at the Royal Adelaide Beer & Cider Awards with McLaren Vale's Vale Brewing the most crowned of the lot.
Vale took out the Most Outstanding Beer in Show with their sibling brand Fox Hat Brewing's Phat Mongrel Oatmeal Stout, which also won the Champion Porter or Stout title, while Vale was named Champion Large Brewery for the second year in a row.
South Australian brewery Barossa Valley Brewing were named Champion Small Brewery, taking the trophy from last year's standout performer Lobethal Bierhaus from the Adelaide Hills.
Port Adelaide heavyweights Pirate Life Brewing were back in the winner's circle after missing out last year as they won the Champion Lager trophy with their Dark Lager. Near neighbours Big Shed Brewing Concern won the Champion Alternative Grain Beer/Speciality class with their Mega Bare Bones Barrel Aged Imperial Stout, while McLaren Vale's Swell Brewing won the Champion Reduced Alcohol Beer title with Small Swell.
Flying the flag for interstate breweries were Stomping Ground – who won the Best New Exhibit trophy with their Bunker Porter – and Otherside Brewing – whose Anthem IPA was named Champion Ale.
The chair of beer judges Stephen Nelsen said this year's awards attracted 299 entries (up from 254 in 2020) from breweries of all sizes from across Australia, with all entries judged blind by expert industry panels.
"This year we noted that the sour beers were more balanced and the barrel characteristics more harmonised – it was also exciting to see all manner of fruits and micro-organisms being experimented with," he said. "Pilsners were well represented, and I foresee a return to lager styles in the near future, led by the darker and European variants. The number of ales also forged ahead, especially American-style pale ales and all manner of things called 'IPA'."
In the cider class, Barossa Valley Cider Company won the Best Cider in Show and Best South Australian Cider Exhibit trophies with their Squashed Apple Cider, while Hills Cider Company won Best Perry in Show with their Hills Cider Pear.
Chief cider judge Warwick Billings said cider had grown in popularity and diversity in recent years and the awards had evolved to keep pace with changes in the market.
"This was particularly shown by the significant increase in flavoured ciders that the judges had to consider this year," he said. "Overall cider entries were slightly down, and perhaps experimentation is up, shown by the diversity of ciders received – some great ciders shone through."
The list of winners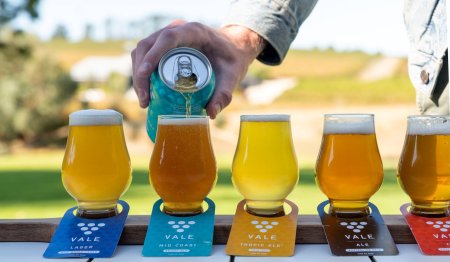 BEER
CCL LABEL TROPHY FOR CHAMPION REDUCED ALCOHOL BEER
Swell Brewing Company – Small Swell
SIP'N SAVE TROPHY FOR CHAMPION LAGER
Pirate Life Brewing – Dark Lager
BOC TROPHY FOR CHAMPION ALE
Otherside Brewing Co – Anthem IPA
ANDALE TROPHY FOR CHAMPION PORTER OR STOUT
Vale Brewing/Fox Hat – Phat Mongrel
ECOLAB TROPHY FOR CHAMPION ALTERNATIVE GRAIN BEER/SPECIALTY
Big Shed Brewing Concern – Mega Bare Bones Barrel Aged
SIMON FAHEY TROPHY FOR BEST NEW EXHIBIT
Stomping Ground Brewing Co – Bunker Porter
BINTANI AUSTRALIA TROPHY FOR CHAMPION SMALL BREWERY
Barossa Valley Brewing
FASSINA LIQUOR TROPHY FOR CHAMPION LARGE BREWERY
Vale Brewing
ORORA GROUP TROPHY FOR MOST OUTSTANDING BEER IN SHOW
Vale Brewing/Fox Hat – Phat Mongrel
CIDER
WINEQUIP TROPHY FOR BEST SOUTH AUSTRALIAN CIDER EXHIBIT
Barossa Valley Cider Company – Squashed Apple Cider
ASHTON VALLEY FRESH TROPHY FOR BEST PERRY IN SHOW
Hills Cider Company – Hills Cider Pear
CCL LABEL SOLUTIONS TROPHY FOR BEST CIDER IN SHOW
Barossa Valley Cider Company – Squashed Apple Cider