Buffalo Bar owner Simon O'Brien
Brisbane's iconic Belgian Beer Café has closed this week, with American export Buffalo Bar due to take over the heritage-listed venue in late November.
The building co-owner, Michael O'Brien, of the O'Brien Catering Group has announced Simon O'Brien and his team at Fortitude Valley'sMighty Mighty – Cue & Brew as the new tenants with their soon to open venue, Buffalo Bar.
Buffalo Bar will be one of the largest American-styled venues in Australia. With a showcasing of American food and drink, the bar will include a sit-down dining hall for lunch and dinner, a rockabilly-themed craft beer and whiskey lounge and a separate bar menu solely for buffalo wings. An outdoor craft beer lounge will feature an extensive US craft beer list as well as whiskeys, wine and specialty cocktails.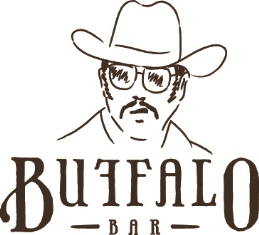 'Hank' the Buffalo Bar mascot
The Buffalo Bar team includes co-owner, Simon O'Brien, executive chef Adam Herbert and beer expert, Matt Kirkegaard. The crew championed the introduction of American cuisine in Brisbane's dining sector with Mighty Mighty – Cue & Brew in November last year.
"We've been absolutely delighted to see how Mighty Mighty has been received and to experience increased demand for this kind of offering," said Simon O'Brien.
"Expansion was always a projection and we're thrilled to have been entrusted with this iconic building to launch Buffalo Bar – a place unseen before in this state, in this country. The building has been maintained immaculately and captures the essence of American spirit in its charismatic Australian surrounds."
Buffalo Bar will open late November and will trade seven days a week.
Written by Lucy Le Masurier