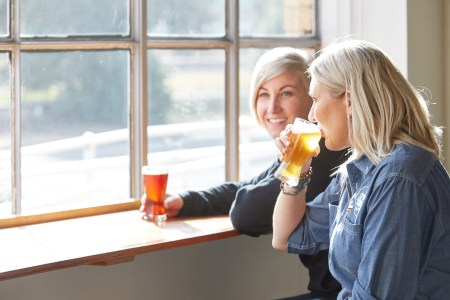 Fermentum – the parent company to the likes of Stone & Wood and Fixation – have bought Two Birds Brewing while it also announces plans for a major expansion to its brewing capabilities in the Northern Rivers region of NSW.
In a statement, Fermentum's co-founder Jamie Cook said Two Birds had joined the Fermentum family of businesses following Fermentum's acquisition of the Two Birds brewery, tap room and brands.
"(Two Birds) co-founders Jayne Lewis and Danielle Allen will start a new chapter in their journey as they look to continue driving Two Birds as a distinct business unit at Fermentum," Jamie said.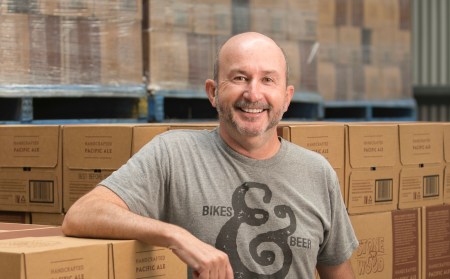 "The team at Fermentum has been on the lookout for opportunities with a good brand and a production footprint in the right market that could help us evolve and develop for some time."
He said having a scalable brewery at Spotswood in Melbourne will provide Fermentum with the opportunity to invest in its capability and capacity and save on beer miles by moving production of Fixation's products closer to its home market.
As they celebrate Two Birds' 10 year anniversary, founders Jayne Lewis and Danielle Allen were looking forward to this next chapter.
"For Two Birds to continue striving towards our vision, we realised we needed to join forces with another business for an injection of broader knowledge and experience, some much needed capital and a spark of energy," Danielle said.
Jayne added: "We are excited by the opportunity to keep building on the Two Birds legacy as part of Fermentum. We admire what the team have achieved with Stone & Wood over its 12 years, and they obviously have the know-how around how to build a business through sustainable growth".
Major brewery expansion ahead for Fermentum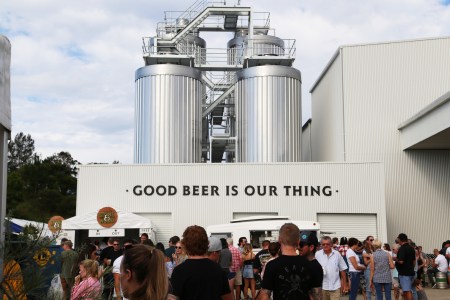 Fermentum's statement about the Two Birds acquisition also took the opportunity to declare its expansion plans in the Northern Rivers region of NSW.
On a 34,000 square metre block of land, just down the road from their Murwillumbah brewery, they have a "shovel ready" project plan to build a large-scale brewery capable of producing an annual volume of 40 million litres but expandable over time to around 80 million litres.
It will require a major investment and they're currently working through the funding process "and are exploring all options – cash reserves, debt, capital raise or a potential IPO" while they believe, due to the creation of jobs, there is a role for "all levels of government to play in supporting and funding the project".
Jamie said they continue to be constrained at the Murwillumbah brewery.
"Once again we didn't get through the Christmas peak without having to allocate stock," he said.
Allocating Fixation products to Two Birds' Melbourne brewery would fix the scenario in the short-term he said but that it was not sustainable for the long-term.
"The initial stage of the brewery build would be around $50 milion and would involve building out the site and infrastructure, installing a new 200hl brewhouse and packaging lines, plus relocating existing equipment from our current site. Further investment over time would be required to expand capacity in line with growth," Jamie said