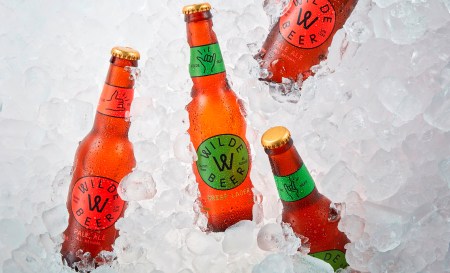 Tribe Breweries have extended the portfolio of their gluten free beer brand Wilde as the category is forecast to see considerable growth in the coming years.
Wilde, that Tribe acquired in 2018 after five years of contract brewing for the brand's original founders, have added the Crisp Lager (4.2%) to their range which will sit alongside their gluten free Pale Ale.
Made with sorghum as the primary fermentable and featuring the German noble hop Tettnang, Wilde's Crisp Lager arrives at a time when gluten free beer sales are tipped to continue on their upward trajectory.
With 14 per cent of the population reporting sensitivity to gluten, Wilde and the likes of TWØBAYS (who announced their own new lager recently), Hahn, O'Brien and Wild Polly have been increasingly servicing both on and off premise trade in recent years.
As it stands the global gluten free beer market is valued at US $651.6 million and is forecasted to record a compound annual growth rate of 14.9 per cent between 2018-2023*.
"Our brewers have been working around the clock to create the recipe and find a unique way of processing the sorghum in the beer, in order to improve its mouthfeel, maintain head retention and yet still keep a crisp and refreshing taste," Tribe's head of innovation Roland Thiemann said. "Carefully selected kettle hops improve the flavour, so you are left with a clean and refreshing drop that tastes just as good as its gluten-based counterparts.
"Sorghum is frequently overlooked by beer producers, because of the difficulties to brew with it. What many people don't realise however, is that sorghum actually has many great health benefits and is highly nutritious with a good amount of iron, but also, it is the better choice for our farmers! Since sorghum is drought resistant and demands significantly less water than other grains, it makes it the perfect base from which to brew Wilde Crisp Lager."
The Crisp Lager will be available to purchase from leading retailers including First Choice and Liquorland from May 17.
*Market Research Future, 2021. Gluten Free Beer Market.