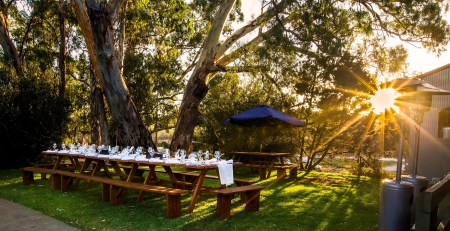 In our second instalment of the Regional Brewery Series, we are in the regions around the South Australian capital of Adelaide, talking to brewers making beer in 'wine country'.
The names of the wine regions surrounding Adelaide roll off the tongue for anyone in the wine game – Adelaide Hills, Barossa, McLaren Vale, Clare Valley.
But there are brewers in these regions that have been around since the early days of the craft brewing boom and beyond. Newer brewers are now making their home among the myriad vineyards, which means that each of the regions now boasts at least two craft breweries.
Regional challenges and opportunities
Regional breweries face many challenges – transportation of equipment to the brewery and beer beyond, a smaller population size that limits the pool of potential customers not to mention staff members. But when it comes to the regions of South Australia, the lifestyle that the area offers is well worth it. To this end, they have embedded themselves firmly into communities.
"Our local community is our kingdom and we treat our local customers accordingly," says Corinna Steeb, co-founder of Prancing Pony Brewery. "There are special tables in the brewery always reserved for the locals and we support local talent in visual arts, music and, of course, the clubs and charities around us. We employ local, and pretty much all of our suppliers are locals."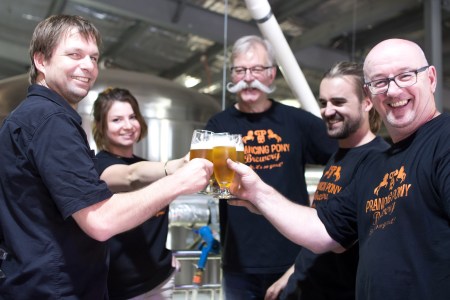 As well as forming bonds with locals, breweries here also collaborate with each other to bolster each other's success. Forktree Brewing and Shifty Lizard have both utilised the facilities at Smiling Samoyed Brewing in McLaren Vale, while Steam Exchange Brewing sees much of its beer brewed at Lobethal Bierhaus.
This collaborative approach also applies to the wineries for which these regions are justifiably famous. They could be seen as major competitors, but Mary Goodieson, who founded Goodieson Brewery with her husband Jeff in 2010, sees the fame in these regional names as a huge boon.
"I think beer and wine tourism go hand in hand, and don't really see the wine tourism as a rival – without wine tourism there would be no beer tourism," she says. A rich and varied array of small road trips to be made out of Adelaide awaits you, each bursting with fantastic breweries to sample and enjoy! What are you waiting for?
Read the full article in the Winter issue of Beer & Brewer. To subscribe, click here