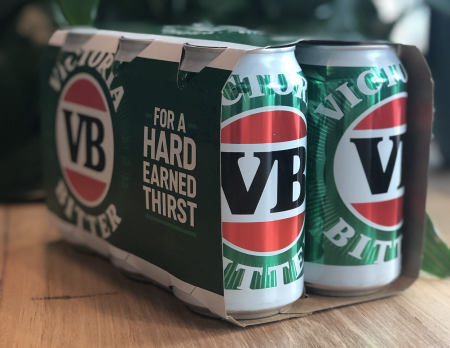 Anheuser-Busch InBev has agreed to divest Carlton & United Breweries (CUB), its Australian subsidiary, to Asahi Group Holdings, Ltd. for 16.0 billion AUD, equivalent to approximately 11.3 billion USD, in enterprise value.
The transaction represents an implied multiple of 14.9x 2018 normalized EBITDA. As part of this transaction, AB InBev will grant Asahi Group Holdings, Ltd. rights to commercialise the portfolio of AB InBev's global and international brands in Australia.
As part of the proposed deal, 4Pines, Pirate Life and Boozebud would all go to Asahi along with the rest of CUB, but RateBeer will stay with AB InBev.
The divestiture of CUB, once completed, will help AB InBev to accelerate its expansion into other fast-growing markets in the APAC region and globally. It would also mean that over 80 percent of Australia's beer market would be owned by Japenese companies.
It will also allow the company to create additional shareholder value by optimizing its business at an attractive price while further deleveraging its balance sheet and strengthening its position for growth opportunities.
In addition, AB InBev continues to believe in the strategic rationale of a potential offering of a minority stake of Budweiser Brewing Company APAC Limited (Budweiser APAC), excluding Australia, provided that it can be completed at the right valuation.
Carlos Brito, Chief Executive Officer of AB InBev, said, "We continue to see great potential for our business in APAC and the region remains a growth engine within our company. With our unparalleled portfolio of brands, strong commercial plans and talented people, we are uniquely positioned to capture opportunities for growth across the APAC region."
Substantially all of the proceeds from the divestiture of the Australian business will be used by the company to pay down debt. AB InBev's commitment to reach a net debt to EBITDA target ratio of below 4x by the end of 2020 is not dependent on the completion of this transaction.
"Carlton & United Breweries is very excited to be joining Asahi," adds Peter Filipovic, CEO of CUB. "We are a great Australian business, with iconic brands, world-class breweries and great people. These have made us the market leader in Australia and we look forward to growing the business and the beer category with Asahi.
"Not only will we continue to brew our famous beers, such as VB and Carlton Draught, in Australia, but we'll join a company that has fantastic beers, such as Asahi and Peroni.
"We look forward to continuing to be a vital part of the Australian community that we've served for more than 180 years as we grow the business with Asahi."
Peter Margin, executive chairman of Asahi Beverages, added: "This is an exciting proposition for our business, and will support our vision to be the first choice in beverages."
Following this announcement, the Australian Competition & Consumer Commission (ACCC) told Beer & Brewer that it would being a public review of the proposed bid, once a submission had been received.
"The ACCC has been notified of this proposed transaction by the parties involved," commented a spokesperson. "We will begin a public review once we receive a submission."