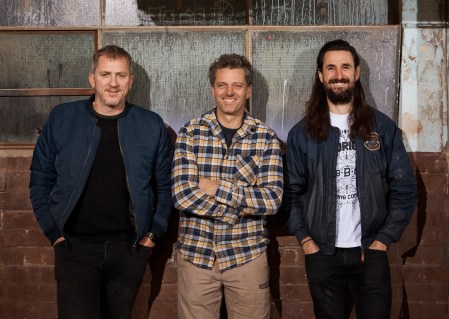 Bodriggy Brewing Co. is set to launch its 400-capacity brewpub and bottleshop on Johnston Street in the Melbourne suburb of Abbotsford.
Scheduled to open in August, the site is located in a former mechanics warehouse and underwent a significant renovation. Head builder and designer, Anthony Daniels (The Aviary, Dr Morse and Plug Nickel) sought to bring in as much light and fresh air as possible to the space.
Using natural and organic materials to emphasise what was already there, additional details were layered gradually. Old MCG balustrades frame the newly built basement toilets; dining lamps were salvaged from The Palais; the centrepiece planter box evokes the Victoria Park train bridge.
The new venue will feature a bar with 64 taps pouring craft beers, wine and cocktails, as well as a dining area that will serve Latin American fare by chef John Dominguez.
In the past, Bodriggy's Highbinder Pale Ale and Space Milk were currently only available in selected pubs and bottleshops, but head brewer Tristan Barlow is set to unveil seven more blends for the new venue. These include the Cosmic Microwave NEIPA.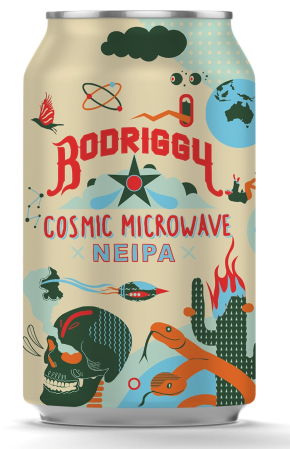 There will also be an on-site bottleshop and a brewery, while entertainment will be provided by live music and DJs. The decor will focus on the retro and vintage of the brand, featuring the bright and surrealist components that are found on Bodriggy's beer cans.
Bodriggy Brewing Co. is the brainchild of Jon Costelloe, Anthony Daniels and Pete Walsh, the owners of Dr Morse.
"It's a bit of quilt work here, a lot of it has evolved, one thing leads you in the next direction," says Daniels. "Often there's not a lot of emphasis on the venue, just the brewery, so I wanted to bring uniqueness and originality. There's nothing really like this around."
The team behind the bar includes Mikey Braun, formerly of Black Pearl, and Max Hart, formerly of Boilermaker House.