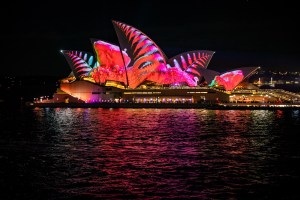 The NSW government has extended hotel and club trading times for upcoming cultural and sports events including Vivid Sydney, the FIFA World Cup, State of Origin and the NRL Grand Final.
Hotels and clubs in the Sydney CBD and Kings Cross areas are able to trade until 11pm on the three Sundays during Vivid. In addition, standard 10pm Sunday trading has been extended to midnight across NSW for State of Origin game 2, which will be held in Sydney on 24 June, and also for the NRL Grand Final on 30 September.
Statewide trading extensions will apply for a number of FIFA World Cup matches for venues showing live broadcasts during June and July, applying to matches featuring Australia as well as the World Cup Final.
Sunday night extensions until midnight have also been granted to local venues for the Coonamble Rodeo & Campdraft (10 June) and the Bathurst 1000 (7 October).
"The trading extensions are part of the NSW Government's support for major cultural and sports events that boost our State's economy, and create jobs and tourism opportunities," says Paul Toole, minister for racing. "This is the first time later trading has been granted for Vivid Sydney, reflecting its status as a major national festival.
"We recognise the key role licensed venues play in providing entertainment options to help people enjoy major cultural and sporting events."