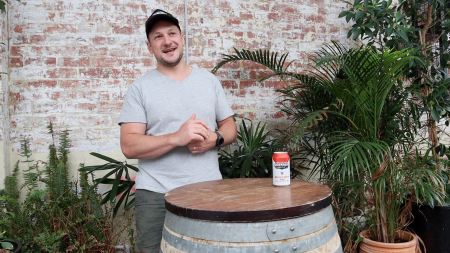 Former Little Creatures brewing manager Tim Miller has been named as Brewmanity's new head brewer as the South Melbourne brewery readies to open its new venue later this year.
Tim (pictured), who has also held the head brewer role at fellow Melbourne brewery 3 Ravens, said: "Being with a big brewer has really helped me hone in my technical skill (but) I feel I've been a cook in a kitchen brewing other people's beers… so it's about time I became the chef and really put my own beers out there".
With a particular penchant for a smoky Rauchbier, Tim said he aims to make beer the hero for Brewmanity.
"I like brewing beers that you can't hide behind. The beer has to speak for itself, and it has to be front and centre."
In preparation for the opening of their new South Melbourne brewery later this year, Brewmanity founder David Neitz is thrilled with the appointment.
"We've known Tim right from the beginning of our journey back in 2015 and have always kept in contact. He understands our journey with the MND cause, he's a good bloke, and we have a really close alignment with his brewing philosophy.
"Over the years we've tasted some of the home brews out of his shed, and we cant wait to fire up the brewery and get his beers out there."
Tim's appointment is an evolution for Brewmanity who have employed experienced brewing consultant Mick Jontef, to oversee their brews until now.
"Mick has been amazing for us, and will always be a part of Brewmanity, but now with our own brewery coming along, Tim will take the reins and put together a strong portfolio of core range and small batch brews that will make an impact across the beer community," David said.
Brewmanity expect to open their much anticipated brewery later this year. Until then you can expect some small batch brews from Tim that whet the appetite of what is to come.