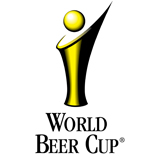 Three Australian breweries have finished in the money at the 2014 World Beer Cup, held in Denver Colorado, in one of the toughest beer competitions on the planet.
Up against a phenomenal field of 4754 beers, from 1403 breweries representing 58 nations, the three Australian breweries managed to fly the flag for Aussie beers, taking home bronze medals in their respective categories.
The winning Australian breweries are:
Category 2: American-Style Wheat Beer With Yeast, (25 Entries) – Cascade Blonde, Cascade Brewery Co., Abbotsford, Australia
Category 27: Australasian, Latin American or Tropical-Style Light Lager (14 Entries) – Tooheys Extra Dry, Lion Pty, Sydney, Australia
Category 66: English-Style Summer Ale (31 Entries) – Endeavor Vintage 2013 Growers Bright Ale, Endeavor Vintage Beer, Macquarie Centre, Australia
The World Beer Cup was judged by a panel of 219 judges from 31 countries, which included 13 Australian judges among its number.The full list of winners at this year's event is available on the World Beer Cup website.