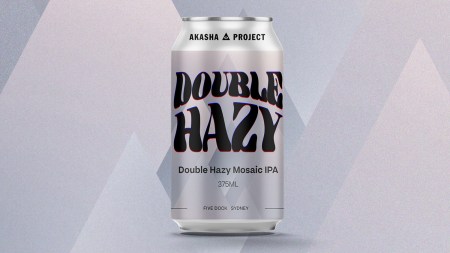 AKASHA LAUNCH SIDE PROJECT WITH DOUBLE HAZY – What a way to kick-start a new beginning for the Akasha Brewing Company. Following yesterday's unveiling of their new look logo, core range can designs and a revamped Five Dock taproom, the Sydney hop heads have launched their AKASHA PROJECT limited release series by doubling down on one of their favourites. The exquisite Double Hazy Mosaic IPA (8.0%) is the big brother to their core range single hop Mosaic and is an exemplar of tight brewing techniques and quality ingredients. From the tropical fruit aromas, creamy texture, sculpted bitterness and clean finish, it's set the bar high for future releases to come. Waiter, make mine a double.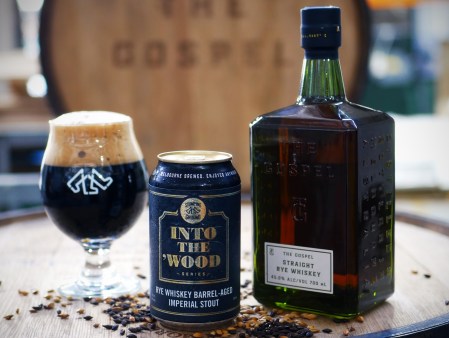 STOMPING GROUND'S LATEST INTO THE 'WOOD RELEASE – Stomping Ground Brewing Co have released the latest in their Into the 'Wood series this week – a rye whiskey barrel-aged Imperial stout (10.5%). Pouring like pre-carbonated cola syrup, it's tremendously well-balanced for its ABV, with the rye from the barrels lending sweet essences of dutch licorice and espresso, while cherry notes are evident before the bigness of the booze warms you late. Aged in barrels from Brunswick distillery The Gospel, it features eight separate malts (Ale, Imperial, Munich, Crystal, Roast Crystal, Chocolate, Roasted Barley, oats) and three hop varieties (Amarillo, Centennial, Simcoe). Available now from selected independent bottles shops and the brewery's online store and Beer Hall shop.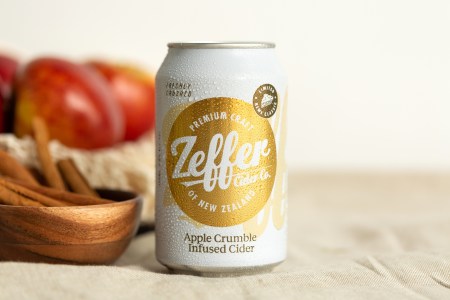 KIWIS FLY APPLE CRUMBLE CIDER TO AUSTRALIA – One Kiwi traveller has snuck through strict Australian border controls as New Zealand's Zeffer Cider Co launch their Apple Crumble Infused Cider (4.0%) here. Originally made a few years ago for a GABS Auckland festival, it's now the Hawke's Bay cidery's top selling cider in New Zealand and is available now nationally in Australia through Dan Murphy's and BWS. "In Australia and New Zealand, flavoured ciders are growing in popularity," Zeffer's head cider maker Jody Scott said. "The ciders in the USA are leading the way in this style. In the craft scene you're seeing more collaborations between brewers and cider makers, pushing the boundaries of what can be done with cider. It will be interesting to see in the long-term if New Zealand can produce its own signature cider and we can't wait to introduce Australia to our famous Apple Crumble Infused Cider."
Contact Beer & Brewer by clicking here to share your news and views.