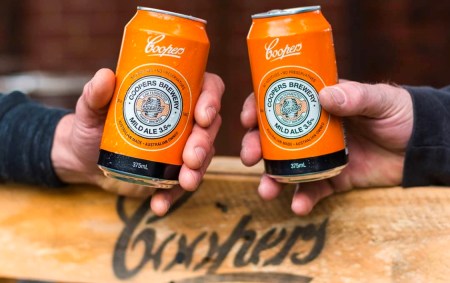 MEDIA RELEASE: Australia's largest family-owned brewery, Coopers, has pledged its support to Bushtime, a new socially distanced camping experience at Woodfordia on the Sunshine Coast.
Bushtime was created by the hosts of the popular Woodford Folk Festival, which has been running for 35 years but is unable to go ahead this December due to COVID-19 restrictions.
Coopers Marketing and Innovation Director, Cam Pearce, said Coopers enjoys a strong relationship with Woodford and is pleased to extend the brewery's sponsorship to include an exclusive beer partnership for the Bushtime experiences.
"Coopers has a long and proud association with the Woodford Folk Festival, and like a lot of their fans we are disappointed that the traditional festival format can't go ahead this year," he said.
"Festival organisers have taken an innovative approach as they seek alternative ways to bring the Woodford experience to attendees in a safe capacity, in line with COVID-19 restrictions.
"It has been a particularly trying time for events around the country and Coopers is proud to throw our support behind Bushtime."
Woodford General Manager, Amanda Jackes, said Bushtime will be their first event since the COVID-19 pandemic.
"We're doing our best to embrace the new normal and it is important to us to find safe ways for patrons to return to the Woodfordia they love," she said.
"Coopers have been a great supporter of the Woodford Folk Festival and we are thrilled to have them on board for Bushtime this Spring."
Under its sponsorship, Coopers will be showcasing the brand's range of cans, including XPA, Pale Ale, Mild Ale, Dry and Light.
Bushtime is a five-day camping holiday experience, with two consecutive events being held – Bushtime #1 September 19 – 23 and Bushtime #2 September 26 – 30.
For more information, head to the Woodfordia Bushtime website.
Contact Beer & Brewer by clicking here to share your news and views.