In the wake of their Facebook announcement of Arvo 34 and Arvo 51, Casella have officially launched their new beers and declared themselves open for business.
Targeting the 25-34 year-old male age/gender bracket, Arvo is a brew aimed squarely at the Australian market and Australian tastes.
With over 7000 responses to their survey, Casella's brewmaster Andy Mitchell and senior brewer Anthony Clem, set about creating beers that they felt best matched the demands of their would-be consumers.
No expense has been spared in the installation of the KRONES Steineker 80 HL Brewhouse, with a 50 litre SABCO pilot plant and a 12 hectolitre PSS microbrewry also installed to allow for the creation of test brews and smaller scale limited edition runs in the future. The three brewhouse system also allows for the scaling up of any recipes with minimal tweaking required. And with the brewery backed up by a 140-head filler (that de-aerates the bottles three times each) on the packaging line, the Casella family are planning for big things.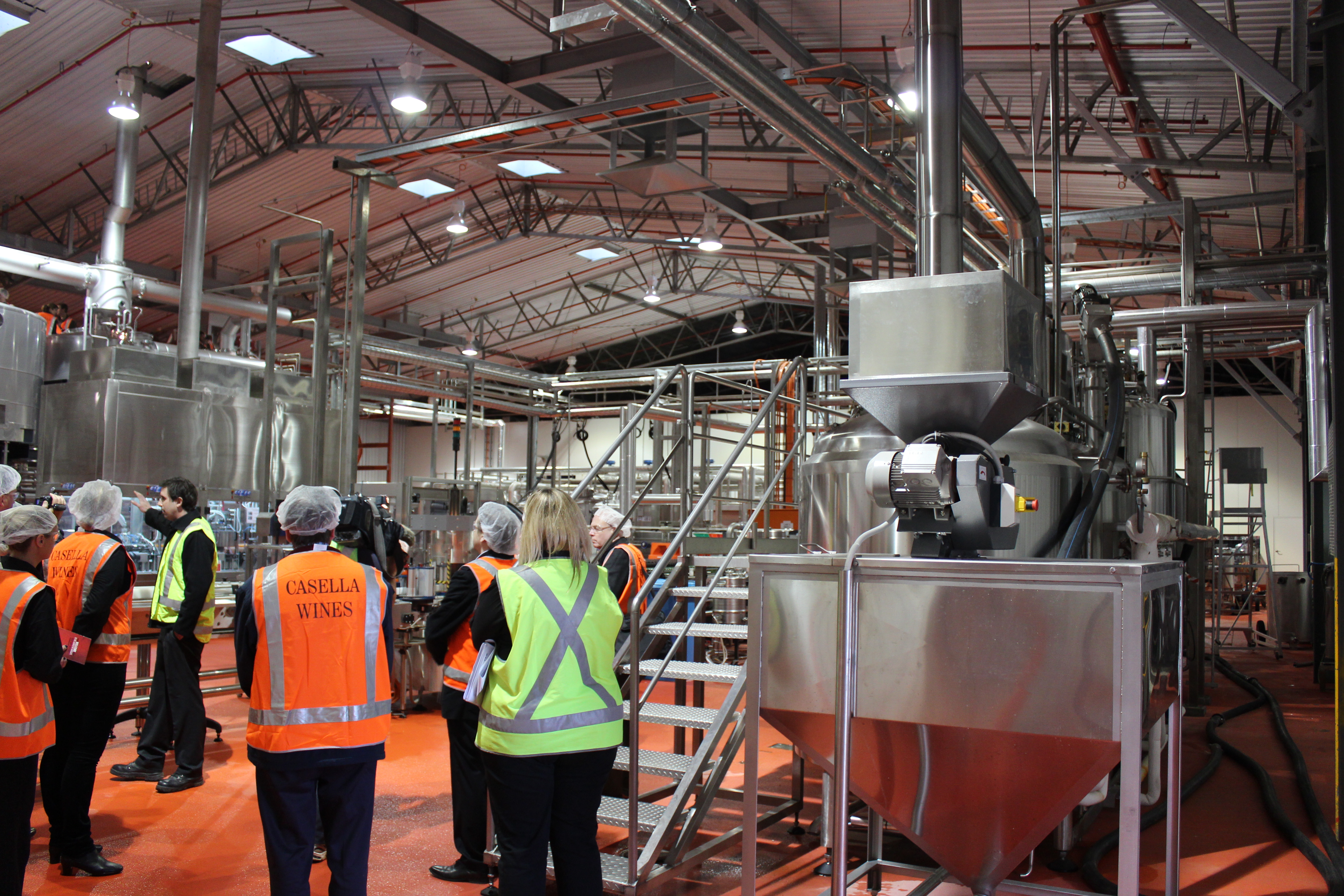 The beers themselves walk a fine line between craft and mainstream. The beer style is very mainstream – lager – the approach to the beer has a distinctly crafty aspect with the family-owned company's hands on approach and desire to involve their potential drinkers in the process. According to Senior Brand Manager for Beer Fiona Seath, the aim was to involve Australians in the creation process. Speaking at a Q&A session at the launch in Griffith yesterday, she said the aim of the interaction was to make the beer as relevant as possible and to get potential drinkers to take ownership of the beer and its creation.
In the same session John Casella outlined the company's inspiration for entering the beer market. He believed that there was an intrinsic lack of diversity in the beer market that created an opening for a genuine Australian-owned and family-run company to create beer with a different point of view. This means locally brewed with local ingredients – they are currently malting their own barley and cultivating their own yeast (originally sourced from Europe), though growing their own hops would pose a bit of a problem (the beers currently use a mixture of Australian, Kiwi and American varieties)
And if their strategy in entering the market is anything to go by, their endeavour will leave a lasting mark on the beer industry. For starters, Casella decided rather than creating just a single beer, they would go with a dual release with voting to decide on the ultimate winner. A decision, according to John, which lead to the mass pulping of cartons that had been printed in anticipation of there being just a single brew.
Brewmaster Andy, revealed that the two brews were the result of two distinct trends identified in the survey results. So, rather than try and shoehorn the two visions into a single beer over 80 brews were prepared, with slight differences in hops levels and varieties forming the major differences. Of these, two were deemed most suited to consumer demands: Batch 34 and Batch 51.
What they didn't plan on was the almost even split between the two beers once voting opened to the public – currently approximately 60/40 in favour of Batch 51. But that just means another tweak to the game plan with Andy hoping that both beers will end up finding a place in the market. While John was reluctant to offer a solid opinion, he did concede that alienating 40% of the market would be a hard choice to make, maning it is highly likely that both beers will eventually be produced in their own right.
For now, those interesting in trying the beer and voting for their favourite, six-packs and cases containing both brews are on sale at major liquor retailers now for &18.99 and $49.99 respectively.
To vote or find out more about Arvo, head to arvobeer.com.