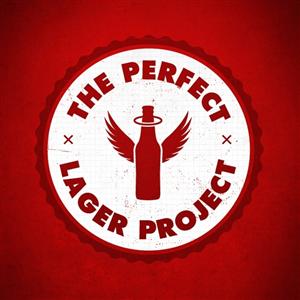 Casella has finally ended the speculation that has been doing the rounds with the announcement this afternoon that they are indeed going to throw their collective hat into the (beer) ring. The only hitch? There is no beer. Yet.
Instead they are launching a rather ingenious – not to mention daunting – project to find what makes the perfect beer for Australians. Dubbed The Perfect Lager Project, it calls on beer-loving citizens to name what elements would make their ultimate brew. And once all their intel has been gathered, Casella will turn it into a reality. Pretty amazing stuff.
Relying on a free iPhone-based app, the survey will ask voters to submit details about their beer preferences. And it is this data – collected from now until the end of May – that will influence the style of beer that will be available from June 2012.
And just who is going to brew this magical larger? Casella has recently recruited two exceptional brewers to their new, state-of-the-art brewery, in Yenda NSW, to crank out their first beer. The Brew Master is a chap by the name of Andy Mitchell, fresh off the boat from South Africa, where he worked for more than 30 years at South African Breweries Limited (now SABMiller), Crawford's Microbrewery, Mitchell's Brewery and Birkenhead Brewery. And his brewing buddy is to be Anthony Clem, whose knowledge from the Australian beer market will complement Andy's experience, having worked at South Australian Breweries, Castlemaine Perkins (XXXX beer) and most recently, Knappstein Enterprise Brewery in the Clare Valley.
These two will be leading the charge toward the Perfect Larger alongside Casella's Senior Brand Manager for Beer, Fiona Seath, who joins the company from Heineken in the UK. "Making beer is a major step for our business and we want to get it right for consumers," she says. "The only way we can guarantee that is to ask the consumers what they want and then make it." indeed it is set to be a rare opportunity for the beer drinking public to be involved throughout the entire selection and creation process. And it's sure to be a hell of a ride.
Australian beer lovers can download the iPhone app from today with data to be collected until the end of May. For more information about Casella's Perfect Lager Project, visit www.theperfectlagerproject.com.