27 January 2011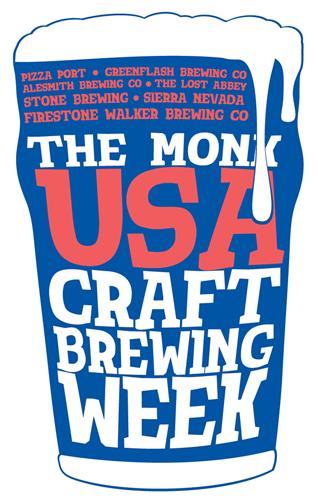 The Monk USA Craft Beer Week
www.themonk.com.au
April 8th – 17th 2011
For the very first time, The Monk is proudly launching The USA Craft Beer Week.
Australia is a beer loving country, and The Monk would like to further cultivate the palette's of the masses, with a giant offering of tasting's and treats from a handpicked selection of American craft breweries.
Throughtheir established brewery partnershipsThe Monkhas carefully selected premium handcrafted beers. The breweries selected for the daily tappings throughout the USA Craft Beer Week include Greenflash Brewing Co, Alesmith Brewing Co, The Lost Abbey, Stone Brewing, Sierra Nevada and Firestone Walker Brewing Co and more.
Alongside the daily tappings will be an event series including Meet The Brewers, Beer BBQ's, Workshops and an opening and closing event.
More information will be forthcoming in the following weeks and months.
The Monk Brewery & Kitchen
beer@themonk.com.au
33 South Terrace
Fremantle Western Australia 6160
(08) 9336 7666
www.themonk.com.au