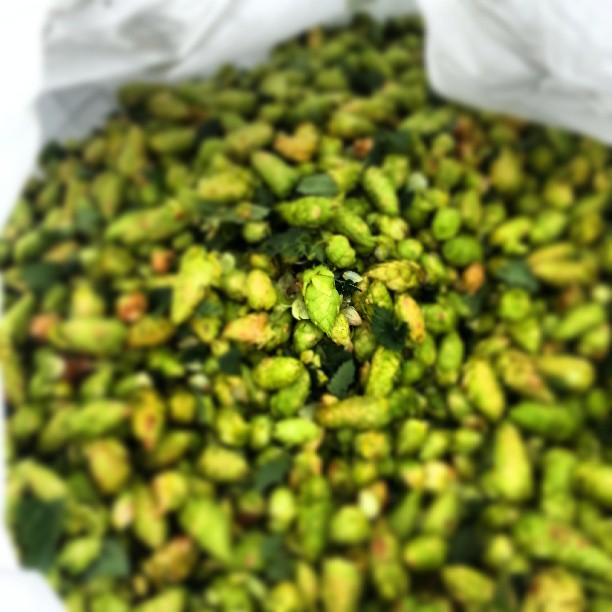 The hop harvest is in full swing with pictures flying around on social media of hop-related activities in full swing.
Bridge Road Brewers are certainly getting in on the action – tantalising their followers on instagram with a constant flow of images.
News has also landed that the Crown Ambassador team have also started their journey toward the sixth
vintage, hand-picking fresh Galaxy hops in Victoria's Ovens Valley – led by Tully Hadley, Head Brewer. The hops have been picked from north east Victoria's Rostrevor Hop Gardens in Myrtleford, with news hitting that this year the hops are ready ahead of schedule due to good rainfall and a hot summer in the region.
Hop Products Australia says that demand is, as usual, out-stripping supply in the Australian market, however there should be enough hops to allow for increased supply of proprietary flavour hops to the international craft beer market.
Tim Lord, HPA Managing Director, says that the proprietary hops are becoming a huge part of their business.
"Over the last few decades we have trialled literally thousands of plant cultivars to arrive at just ten we are currently growing commercially," he says. "The overwhelming demand for our proprietary hops is changing the course of our business. We've had great feedback from brewers experimenting with these hops and you just have to taste the beers produced so far to know we're on the right track."
Proprietary hops are of course big news for the Australian, as well as the international, craft beer industry, allowing for greater flavour experimentation and the rise of the 'single hop' brew.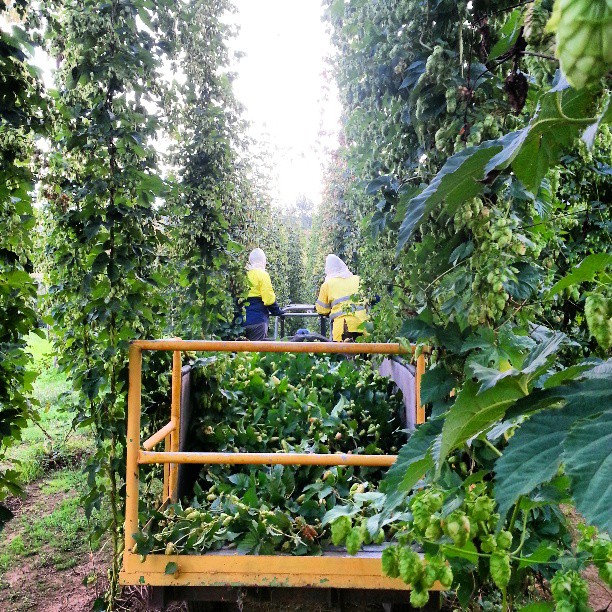 Sandy Ross of Hopco says that while he stays far away from the local harvest – working with imported hops is the company's main focus – he has it on good authority that the Tasmanian crop is of a high standard this year, if a little lower in yield than usual. He also added that the New Zealand crops are almost entirely sold out in advance – as they usually are – and are looking to be up to their usual standard.
New Zealand Hops are currently well into their harvest, with CEO Doug Donelan hard at work until the last flower is collected. Keep an eye out for the update once he is able to take a breather.
On the barley front, the main players are yet to release any 2013 crop information.